Real time data has big potential in retail, and Asos is one of the first to make use of it. Rebecca Thomson assesses the possibilities.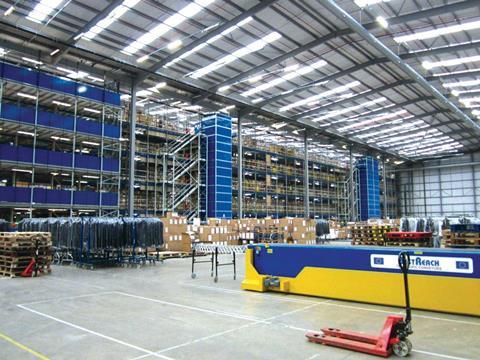 Real-time data has been at the edges of retail for some time but it hasn't yet made much of a splash.
Its potential is clear - the most up-to-date information will lead to better decision making - but the huge amount of work retailers have had to do elsewhere on multichannel projects has in many cases pushed it to the back of business' agendas.
Asos is - perhaps predictably, since it is at the forefront of many online innovations - among the first to make use of real-time data.
The etailer increased sales by 33% in the four months to December 2013, compared with the same period a year earlier, driven by utilising real-time analytics.
Asos started using the software 12 months ago and has recently rolled it out to more than 200 staff who use it daily via the web.
Asos retail director Maria Hollins says the software is helping the retailer to make "critical buying and trading decisions". She says: "At Asos, being first for fashion means being always competitive and having just the right assortment."
Asos retail systems trainer Rosalind Moralee says: "With new competitors joining the online arena every day it's getting more challenging than ever to make sure we have the right product, at the right price at the right time.
"This software does a lot of the hard work for us and means we can get the latest information on multiple competitors with just a few clicks."
Asos is working with data firm Editd. Its chief executive Geoff Watts says the pace of change in retail has greatly increased, which makes real-time data more helpful to retailers.
It's more challenging than ever to make sure we have the right product

Rosalind Moralee, Asos
"Retail has changed so much over the last few years," he says. "The rise of ecommerce and increasing efficiency of supply chains, and the fact that retailers are in a market that moves every day, means real-time data gives them a lot of opportunity to trade effectively."
Any software designed to collect real-time data will monitor a number of elements. It will look at blogs, social media, competitor websites and emails, and press mentions. Watts says the software checks everything at least once a day. "When there's flux or interest around a particular product or retailer we can sense that and increase monitoring," he says.
The information is used by buyers and merchandisers. "The people who make all the difference to retailers' bottom lines are buyers and merchandisers," says Watts.
"All the risk carried by a brand is around having the right product at the right price at the right time."
The decisions such software can help with include when to discount products and by how much. It can also help with ranging decisions and picking the products shoppers want. Additionally, it can assist with pricing decisions and deciding how to price good, better and best ranges.
Retailers using retail-time data so far tend to be either innovation leaders, or those attempting to turn their fortunes around. Big international retailers are also keen on using it to help them keep overseas expansion on course.
A lot of big data software requires in-depth integration with retailers' databases and infrastructure, but real-time data software doesn't require that, Watts says: "You can plug it in and go. You don't need IT teams to get involved, but as time goes by a little bit of integration can help."
Over time, it does help to draw in a retailer's own data. Data sets such as product information and demand patterns can all help feed into better decision making.
"Deep integration with things like product data and demand patterns leads to more meaningful results. We look at it as a bit of a journey," says Watts. It's a journey more retailers are likely to make.