From speak-to-locate apps to geofencing systems, retailers are using cutting-edge technology to make customer insights central.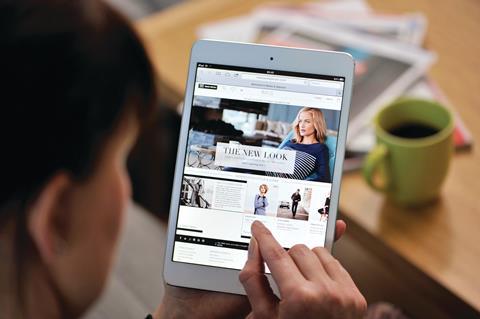 As multichannel strategies gain traction, emerging technology is allowing retailers to join up data from multiple channels to provide a more tailored offer to shoppers. Personalisation promises more effective marketing and promotions and, ultimately, more profitable long-term customer relationships.
Retailers could learn a lot from the airline industry when it comes to managing loyalty by personalising services and offers, and thus maximising the lifetime value of customers, according to Gopi Krishnan, global head of retail strategy and domain consulting at international IT group Wipro.
"A lot of personalisation would be more effective with better analysis of the purchase cycle, such as when airlines give greater loyalty rewards for frequent flyers. The airline industry is more refined at managing loyalty," he says.
Krishnan believes that a fundamental question for retailers should be: "What is a consumer-centric approach for technology?" This could involve changes such as making shopping more fun with gamification technology.
For customers, however, no one technology takes precedence over another, Krishnan believes. Instead, personalisation is about engaging in relevant and appropriate communication. "From a customer viewpoint, personalisation is still nascent, we don't see any technologies taking a leadership position. People are trying multiple things," he says.
The application of relevant knowledge is key to advance the personalisation of the shopping experience, according to retailers and suppliers at the forefront of adopting new technologies.
"You can do customer segmentation down to an individual if you wanted to. The point of that is to be as relevant as possible and to have that kind of engagement where shoppers feel like the retailer understood them," says Capillary vice-president of marketing Janet Vaiswal.
The company captures and analyses data from social media, online behaviour and physical store transactions to deliver a tool that covers the whole lifecycle of engagements between customer and retailer.
Retail clients include Marks & Spencer, United Colors of Benetton and Jack Wills, which benefit from offering tailored deals and promotions according to customer behaviour. It also allows them to measure customer responsiveness to different product segments and associated repeat tendencies, enabling retailers to better design product launch campaigns and achieve improved ROI on their marketing investment.
Mobile evolution
Devices don't get much more personal than mobiles, so many personalisation programmes focus on allowing customers to use these in new ways. Some are passive, such as when apps respond to external sources. Others let shoppers use their mobiles for new purposes.
A look at the way US forecourt retailer Spinx is encouraging a different type of mobile use could be a sign of things to come for retailers in the UK. In the US, petrol stations often require customers to insert a credit card and enter the amount they wish to spend prior to purchase, but Spinx allows customers to pay and manage loyalty scheme points using their phones.
The benefits of managing a loyalty scheme via consumers' mobiles include rewarding loyal customers with a more convenient method for redeeming discounts and paying for the purchase, "making our customers' lives easier", according to Steve Spinks, president and chief executive of The Spinx Co.
Consumer uptake of such technologies is likely to grow in the near future in the UK as mobile payment becomes more common.
In the mobile space, multiple technologies are garnering attention. From geofencing systems that use wireless networks to acknowledge and register customers' mobile phones when they are within a set distance of a store, to Bluetooth Low Energy (BLE) beacons that can facilitate proximity-based messaging within stores, personalisation relies heavily on customer participation via technology.
The development of interactive store maps that take customers direct to their required product will further facilitate personalised services. Speak-to-locate apps, where speaking the name of a brand into a phone will guide the shopper to it, or systems that let customers photograph an item on their mobile phone and search for it online using a version of facial recognition software, are close to reality, according to Wipro's Krishnan.
Keeping pace
While it is widely accepted that data analysis is key to personalisation, physical stores have lagged behind compared with the huge volumes of information collected from online transactions or browsing.
"What we see in the bricks-and-mortar world is that there is very little data collected today other than transactional data," says Ralph Crabtree, chief technology of behavioural intelligence specialist Brickstream. "There's not a lot of information that describes how people navigate within the shop or, even at a basic level, how many people came to the store and when."
Brickstream's next-generation research tool is poised to begin beta testing in the field soon. It will combine data from shoppers' smartphones, detected by BLE beacons and wi-fi systems, with live video analytics.
This will enable customers who have opted in to benefit from tailored messages, while their interaction with the store layout, promotions and advertising is measured and constantly refined.
From a consumer point of view, this means sharing data to help retailers tailor their offer. According to most experts, consumers are happy to do this as long as the results make it worth their while. There needs to be a fair exchange of value, either in terms of better service or in discounts and special offers.
"If there is a strong enough incentive, customers are willing to share data. I would not mind sharing my data with Marks & Spencer if it can personalise my experience and give me a better deal," says Capillary co-founder Krishna Mehra.
The key to success for retailers lies in making sure customer data is used in the best possible ways. As Mehra warns: "There are apprehensions and customers want to be sure they are sharing data with the right set of people."
Legal implications
Data collection is vital for personalisation but must be within the law. Paula Barrett, partner at law firm Eversheds, says it is important retailers tell their customers what personal data they're collecting and what they propose to do with it.
Customers should be informed who data will be shared with and where it may be stored, as some countries have less stringent data protection rules than others. It is preferable to provide this notification at the time of collection, which may be easier online than it is in store, Barrett advises.
Rules on data protection can be broad. Data such as the MAC address of a mobile phone could be considered personal information, for example. "Developments
in in-store retail tracking are pushing the boundaries in this area," adds Barrett.
Retailers should consider whether there is a lawful reason for data collection under data protection legislation. Usually this entails consent being obtained. Recent guidance from the Information Commissioner's Office (ICO) is that privacy consents should not be "bundled" with other terms and conditions. Consent should be "freely given".
The ICO and Office of Fair Trading are keeping a watchful eye on the way in which profiling is being undertaken. Under draft EU data protection regulation there will be stronger controls on customer profiling.