Where once a retail deal might have meant a merger or acquisition, the focus now is increasingly on partnerships – especially with technology companies.
Retailers may have made strides with their digital capabilities in recent years, but many are still clunky in comparison with Amazon. The etail goliath's rise and rise is prompting retailers to seek out new alliances that enable them to tap into similar levels of innovative expertise.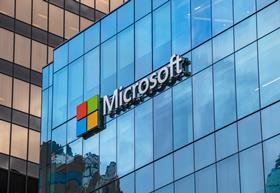 Amazon spent a whopping $16.1bn (£12.1bn) on technology and content in the 12 months to March 2017 – 11.8% of revenue – according to an OC&C study co-sponsored by Google called 'Partnering to Win in Retail's Digital Age'.
In comparison, Walmart spent 1.2% of its revenue on investment in technology, digital retail and associated acquisitions.
That amounted to an impressive $5.6bn (£4.2bn) outlay, which has allowed Walmart to put its foot firmly on the digital accelerator.
But the disparity between the two figures throws into stark relief why established retailers are increasingly striking partnerships with tech giants as they remodel themselves to be better attuned to a contemporary reality in which technology and the advantages it can bring create consumer resonance and commercial advantage.
Marks & Spencer last week became the latest big name to team up with a tech partner when it revealed a strategic alliance with Microsoft, which it hopes can be a "game changer".
The high street bellwether and the technology giant will work together to test "the integration of Microsoft AI technologies into M&S's customer experience, stores and wider operations".
The deal is one of several such tie-ups. In the last few weeks, Google has struck deals with Carrefour in France and with Chinese etailer JD.com – a company in which Walmart, separately the subject of a similar deal with Google last year, also has a stake.
So what are the foundations that must be in place to make these schemes successful; what opportunities do they bring; what potential pitfalls may there be; and how can their success be measured?
Customer centricity
It is easy to see such initiatives as being purely about technology. However, OC&C partner James Walker says they need to start where everything else in retail does. "You need to think customer first," he emphasises.
There has to be focus on factors such as understanding the steps in customer journeys and creating a better shopper experience.
This 'customer not channel' mindset and an understanding of what makes a retailer distinctive are essential to put in place a fruitful partnership.
When this is done, according to OC&C, "partnering can provide access to talent, upgrade technology, share investment and enable a retailer to move at a pace which is not possible alone".
Capgemini retail customer engagement principal consultant Bhavesh Unadkat says: "There are a number of technologies such as voice commerce and AI that have an opportunity to add value to the retail sector from an operational perspective as well as from a customer engagement perspective.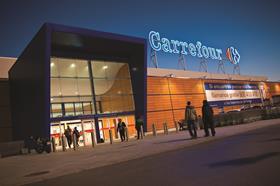 "These partnerships will allow the retailer and technology provider to come together to enhance the opportunity and work together on coming up with ideas and testing these.
"If the retailer does well then they achieve their objective and the technology provider has a great credential and refined offer to take to other retailers."
Walker sees various opportunities across the retail industry where such partnerships could benefit customers.
For instance, AI could be used to power augmented reality apps guiding shoppers to where products are in-store, particularly frequently purchased products on which promotions could also be flagged.
Another opening may come from an aspect of GDPR – data portability. According to the Information Commissioner's Office, the right to data portability "enables individuals to take advantage of applications and services that can use [their personal data] to find them a better deal or help them understand their spending habits".
So, for instance, a consumer might share data held on them by one retailer with another, which might then guide them to equivalent SKUs that might be cheaper.
"Retailers are beginning to wonder about that," says Walker. "The thing about AI is you can compare similar SKUs – there's fuzzy logic in there."
"The world is wildly overexcited about all things machine learning and AI and I think there's enormous pressure on leadership teams to 'do something'"

Michael Ross, DynamicAction
Unadkat adds: "Consumers are generally pro innovation and technology. The issue has always been the retailers not being able to demonstrate the value of the technology enough in their ecosystem or not being able to do it quickly enough.
"I think consumers will look forward to testing and seeing what the retailer-tech partnerships deliver, especially if it is value-adding for them in their shopping experience."
But tech partnerships are not necessarily a panacea for retailers, DynamicAction co-founder and chief scientist Michael Ross points out.
He says: "The world is wildly overexcited about all things machine learning and AI and I think there's enormous pressure on leadership teams to 'do something'.
"It is easy to jump on the wrong bandwagon. Fundamentally businesses need to think about AI-powered business transformation. How can AI help us with risky, expensive decisions more surgically and frequently?
"The risk is you jump on a bandwagon that ends up solving the wrong problems. It is easy to ask the wrong questions. Deploying AI is the easy bit – the hard bit is working out what problem you are trying to solve."
Hard numbers
How can the success of the tech tie-ups be measured?
Kantar TNS managing director of customer experience Tim Pritchard says: "Probably hard numbers."
Such numbers might include "a higher brand valuation" indicating that a retailer is "seen as more for today than yesterday". They might include increased shopper footfall and revenue, and "genuine improvement in customer experience" reflected in higher net promoter scores.
Unadkat says: "The retailer will typically be looking at sales growth, customer engagement rates, customer feedback for the customer-facing elements – and, from an operational perspective, efficiencies and cost savings.
"The technology partner will be looking to ensure they can demonstrate the value to meet their retailer and its consumers' needs within a quick timeframe and demonstrate the technology can scale beyond a simple test/pilot to the wider business."
Pritchard says that he would also judge success in M&S's case on the enthusiasm with which the innovations are embraced and made the most of by "thousands of in-store, digital or back-office staff [who] know they're working for a brand under pressure".
Microsoft UK chief executive Cindy Rose said of the M&S partnership: "We firmly believe that AI has the power to amplify human ingenuity."
If the new wave of tech partnerships can do that by combining the best of the old with the new, hard-pressed retailers can be rebooted – as long as the innovations serve a purpose from the customer's perspective.