Amazon's app has provoked controversy in the US, where retailers fear becoming showrooms for the etailer.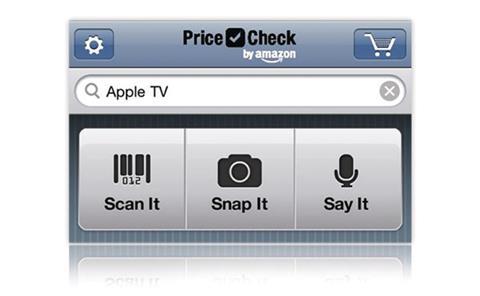 Why are we talking about it now?
Amazon has raised retailers' hackles with its Price Check app and promotion, which launched in the US last weekend. It allows people to scan the barcode of an item in a store using their smartphone and check it against Amazon's price. The etailer offered app users a 5% discount, up to a total of $5 per product, in certain categories on December 10, as an incentive to buy from Amazon rather than in the store they were visiting.
What does it mean for retailers?
Retailers are concerned that the app will turn their stores into showrooms for Amazon, arguing the initiative unfairly encourages shoppers to buy from the site instead of stores.
US retailers also say that the app will create unfair competition because of a tax loophole in the US that means Amazon doesn't pay sales tax in some states, making it easy for it to lower prices.
But Graham Cooke, managing director of web analytics company QuBit, says price-matching is nothing new, and that the real benefit of the enterprise will be the access it gives Amazon to price information on the high street. "What's clever here is that it is using it as a market research tool," he says. Amazon is able to price-match online already, and this will enable it to start collecting data on high street prices as well.
Will Amazon bring the tool to the UK?
It's likely that it will – many of the services Amazon launches in the US find their way to the UK and other countries eventually. Initiatives such as its grocery service and delivery lockers both launched in the US first before being introduced over here, and the US always gets Kindle releases first as well.
How big a threat is it to store-based retailers?
It means bricks-and-mortar retailers need to raise their game, and make sure they offer customers something beyond low prices. Amazon might be on a drive to be the cheapest, but price-matching has been around for a while – initiatives such as John Lewis's Never Knowingly Undersold policy aren well established, and the grocers constantly check each other's prices.
But this is one of the first large-scale plans to use smartphones to do it, and puts pressure on store-based retailers to stand out.
"It puts more pressure on the high street to deliver an experience above and beyond the online experience," says Cooke. It might help catalyse the multichannel trend, and will force retailers to think harder about how mobile could connect their own websites with stores.
Buy Multichannel Now. Retail Week's exclusive report reveals what UK retailers really think of multichannel, and how they'll act on it in 2012.