Amazon is to halt the sale of video-streaming devices from rivals Google and Apple that aren't compatible with its own media service.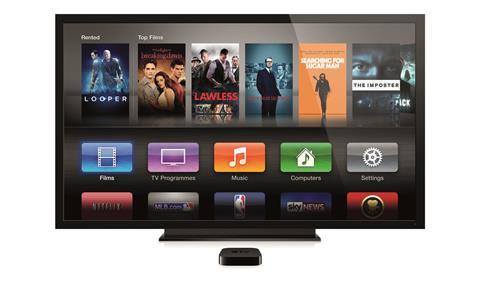 Etailer will stop sale of Apple TV and Google's Chromecast
Wants to sell devices that "interact well" with its Prime Video
Amazon said move is to avoid "customer confusion"
In an email to its marketplace sellers the etail giant said it will stop the sale of Apple TV and Google's Chromecast from October 29 as the devices don't "interact well" with Prime Video.
Amazon said it is making the move to avoid "customer confusion". No new listings for the products will be allowed and posting of existing inventory will be removed.
The etailer will continue to sell devices that are compatible with Prime Video, including de Roku, Microsoft's Xbox, and Sony's Playstation.
Amazon said in a statement: "Over the last three years, Prime Video has become an important part of Prime. It's important that the streaming media players we sell interact well with Prime Video in order to avoid customer confusion. Roku, Xbox, PlayStation and Fire TV are excellent choices."
The etailer has been ramping up its online content and revealed in July it had signed up former Top Gear trio Jeremy Clarkson, Richard Hammond and James May to present a motoring show on Amazon Prime Video.
Earlier this week, Retail Week revealed that the etailer was piloting the sale of chilled foods in Birmingham this month and will roll out the trial to London next month.