Marks & Spencer has installed interactive touchscreens on the front of its Marble Arch stores to publicise its new website and grab the attention of passers-by.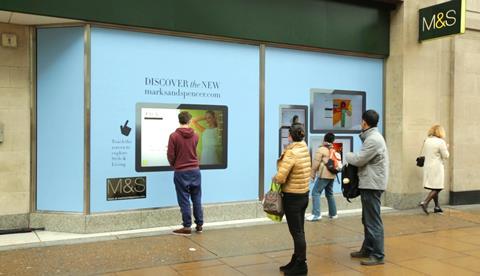 The touchscreen display is made up of four moving panels, which passers-by can swipe through.
The four areas they can look at echo the style and living pages on the website. Once a shopper touches the screen, the display splits into four quarters which allows the user to search each section of content.
There is no transactional element to the service, with the technology focused on adding another level to its store-front publicity.
Marks & Spencer is working with digital content agency Adjust Your Set on the pilot.