The first fully robotic grocery store could be poised to open in Ohio through a partnership between a not-for-profit organisation and a retail tech firm.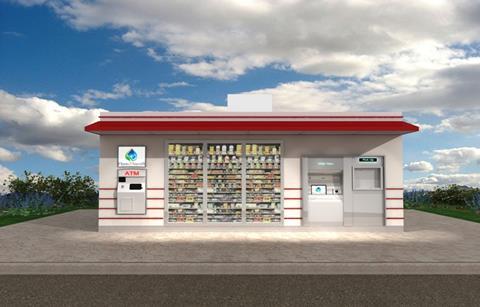 Eat Greater Des Moines, which works to provide people in rural areas with access to healthy but sustainable food supplies, is working with technology firm Oasis24Seven to open a 24-hour drive-through store that will not need staff.
Customers will order groceries via a touchscreen, while the product will be taken to the customer by a system built around a robotic conveyor belt with an "extractor" at the end. It is hoped work will start on the first store by the end of July.
Aubrey Alvarez, executive director of Eat Greater Des Moines, said the stores could "fill a gap" in rural areas where staffed stores are not viable. "Our first choice would always be to open a store but, where it isn't practical to have staff, a robotic store could give access to quality food."
Eat Greater is currently waiting to hear if it will be granted funding from the United States Department of Agriculture through its Community Food Projects Grant. It will hear in August. If that bid is not successful, Oasis24Seven will offer Eat Greater a long-term payment plan.
Eat Greater hopes to work with another local not-for-profit organisations to source products. The fully automated stores can hold up to 800 products.
The technology was created by French retail technology company B+ Equipment and has been used to create 24RoboMarts, which offer consumers a variety of food products through larger vending machines.