Topshop will collaborate with smart textiles start-up The Crated as the winner of its wearable tech competition to create a product prototype.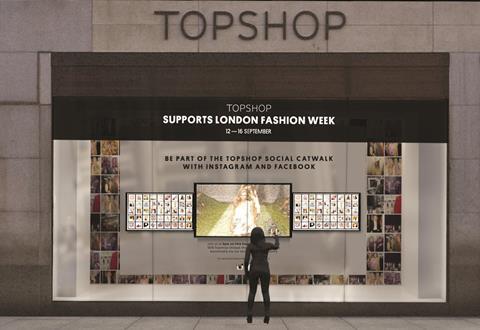 The fashion retailer, which launched its initiaitive with John Lewis's JLab partner L Marks to work with start-ups to create wearable technology products, have announced The Crated as the winners of its Top Pitch competition.
The start-up, which was founded by Madison Maxey in 2013, will work with Topshop's design team to create a heated garment prototype.
Creating wearable tech
The initiative comprised a summer-long mentoring programme for the Top Pitch finalists culminating in a pitch to Arcadia boss Sir Philip Green.
The retailer's global marketing and communications director Sheena Sauvaire said: "The Crated achieved the balance between style and function; its focus on textiles to create next generation Smart Clothing using heat technology is simple, with a clear purpose for the consumer.
"Furthermore, it can be easily integrated into Topshop's design and production process, which is often a challenge for wearable tech products."
Topshop, which launched a range of contactless pay-enabled accessories last year, will also provide ongoing mentoring Top Pitch finalists Luma Legacy and Pins Collective.
L Marks chairman Stuart Marks said: "The Crated is a worthy winner of the Top Pitch wearable tech programme.
"All of our mentors were highly excited by the ideas that Madison bought to the table and she showed a strong understanding of the need to merge style and function for the Topshop audience."