Store staff for mobile phone retailer Three are to use an augmented reality app in stores to improve customers' perception of its network coverage.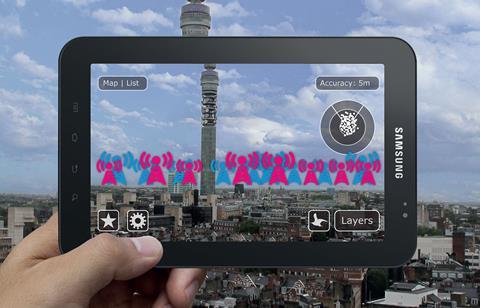 Smartphones using the app will allow store staff to point the phone camera in any direction and show the masts that 3 own to potential customers. Augmented reality involves superimposing images onto live pictures captured using the phone's camera.
One or two handsets with the app installed will start to go into Three's 307 stores in the coming months.
A spokesman for Three said that it is in the pipeline expand the app's capabilities to display where stores are located.
The current app allows selection of a mast to show where it is exactly and how far away it is from where the user are standing. The app will not be available directly to consumers.
The masts will be categorized by different colours to show which ones have been added since Three's has completed its three-year long network upgrade yesterday through sharing mast sites with T-mobile.