The boss of the fast growing snacks etailer Graze says that retailers can learn from its agile delivery business and how it uses data.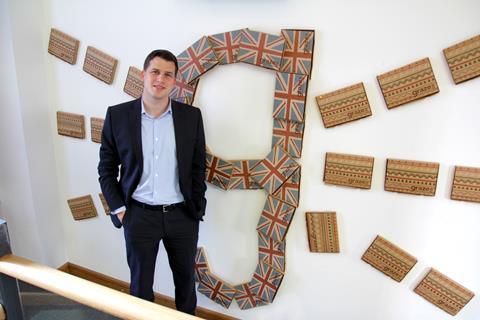 You may not have heard of Graze, but might have seen their slim cardboard boxes that are stacked on office desks up and down the country.
The snackboxes, filled with healthy snacks based on customers likes and dislikes, were specifically designed to fit through letterboxes and over the past six years Graze has grown from a start-up to a 500-employee business with its own factory and has launched in the US.
It reported annual turnover of more than £50m in 2013 and chief executive Antony Fletcher puts its rapid success down to its agile attitudes and start-up mentality.
1. Use data to learn what your customer likes and doesn't
The founding team of Graze came from LoveFilm – one of the businesses that redefined film rental in the early 2000s. LoveFilm used data to keep its DVD library up to date and provide appropriate suggestions for customers, and the team has taken that idea to the snacks world.
"Data is one of the reasons Graze is successful," Fletcher says. "It uses data to improve the product, service and business."
In fact, Fletcher said the data analytics company Tableau told Graze that the only other company it had seen use data to the same effect was Facebook.
"Technology can help you win all wars," he says. "It's by far the most consistent and largest disruptive force in business.
Graze receives 15,000 customer ratings on its snacks per hour. And Graze encourages these ratings so it can use the data to make its products better.
When Graze launched in the US it received a sudden influx of data that it crunched in order to understand its new consumers.
"This wall of data came in from America and you thought 'what do I need to change?'" he says. "What products do they like for the health reasons, what taste profiles do they need, do they likes things sweet or savoury?"
"If you are a seller of mango chutney, beware going to America – they really don't like it," adds Fletcher.
Because it manufactures its own snacks Graze can be agile. "Your new product development process is incredibly fast and iterative – if the Americans don't like it we don't make it again," says Fletcher
"You can be creative and take chances – put it out there if it works great," he says. "It's like Zara's supply chain – it's about smelling out what works."
2. Use data to smell out trends
Fletcher says many retailers leverage the long-tail approach where they stock lots of products.
"But it's about the long nose, and how can you smell out what the next trend is and then respond to it quickly, it's a very different way of competing in my mind and I think it's the future for a lot of retail brands.
"How clever is Tesco at working out what's going to sell well, but how often do they actually change their snack aisle? I think once every 18 months," he says.
He pointed to how Graze is using data to hunt out food trends that are moving across continents. For instance, protein is bigger in America and is starting to gain interest in the UK, but Fletcher says he could trace when the trend entered America's healthy living circuits and how it travelled through celebrities and crossed the globe.
3. Train your data scientists
Graze has 500 employees in the UK and US, spanning head office and factory roles. It also has a team of 10 scientists.
But the UK is facing a severe shortage of skilled workers in data and IT, so Graze has hired university graduates and trained them in-house.
Fletcher says he likes to hire maths and sciences graduates and train them to be experts in data, rather than hiring graduates with data science degrees.
"They come to Graze because they want to tackle complex data issues in a controlled environment, and learn to be data scientists. There aren't actually that many data scientists, it's just becoming a buzz word for a job."
Fletcher says the Graze head office in Richmond is much more relaxed than a corporate company, and his staff like to come to work wearing flip flops, but more seriously he feels Graze attracts its talent by providing them with more engaging problems to solve.
"America alone is interesting, where different parts of the country like difference snacks – it's engaging," he adds. "It's real, it's alive, and it's quite difficult problems."
But in order to become an agile business with the ability to use data to quickly make changes to a business, Fletcher says companies need to break away from legacy IT systems that are weighing them down.
"The other problem they need to solve is that all the experts to do this are distributed outside the organisation – they need to consolidate them. For instance, if you're trying to coordinate divisions of Tesco, where Clubcard is one side of London, Tesco bank is over there and head of development elsewhere."