Here's what retailers around the globe voted as their top concerns for 2023 and how they can use AI to tackle them
When thousands of retailers were surveyed about what worried them most this year, they had plenty of challenges to choose from. While there were small shifts in responses, largely retailers chose the same top three regardless of what they sell or where in the world they are based.
The research, by Boston Consulting Group (BRG) for World Retail Congress 2023, found retail leaders overwhelmingly chose soaring inflation, low consumer spending and supply chain disruption as their biggest concerns for the year ahead.
How they planned to tackle these issues was, in general, similar too, but for all the wrong reasons. The survey found that most retailers were focusing on one-time or short-term fixes, rather than implementing AI to build a structural advantage – representing a huge missed opportunity according to the group.
Here's how AI can be used to address the issues dominating retail this year.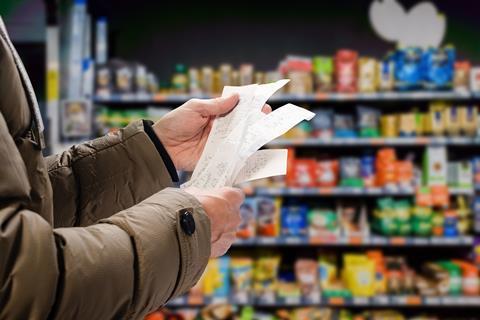 Rising cost of goods
Almost universally, retailers cite the soaring cost of goods as a top three concern for their business in 2023. To tackle the relentless ascent, 55% of respondents say they are raising consumer prices and 52% say they are renegotiating with suppliers to bring costs down.
But according to BCG, raising prices and renegotiating with suppliers are "short-term, temporary levers that in some instances may damage the brand".
BCG states in its report for World Retail Congress: "Applying one-size-fits-all price increases across customer segments that have different price sensitivities is inefficient and could cause more harm than good if the increases alienate an important customer segment."
Making pricing more individual to shoppers, stores or channels, however, may present a structural advantage.
How AI can be used in pricing:
Enable geographic and channel-based pricing, dynamic price changes and personalised offers
Use machine learning to better understand price elasticity and make forecasts
Simulate and optimise across different price positions, promotional plans, markdowns and personalisation strategies
Monitor relevant competition like nearby businesses and social media to respond to competitors' moves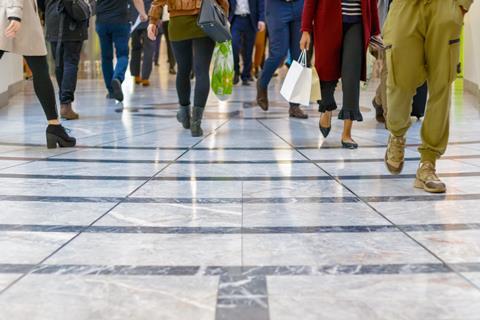 Decline of consumer spending
In Europe, economists anticipate spending in 2023 will contract by 0.2% and retailers everywhere are making moves to cope with a slower-demand environment.
To get ahead of this, most are choosing a multi-pronged approach, with 73% saying their organisations are using three or more tactics.
The most common tactic is investing in their loyalty programme (45%), followed by product offering optimisation (44%) and digital customer experience investments (40%).
Research by BCG finds consumers with a personalised experience are twice as likely to add items to their baskets as shoppers without one.
How AI can be used to improve loyalty and digital experiences:
Show items specific customers will most likely purchase based on various inputs including customer history and understand what shoppers might buy next based on similar baskets
Identify categories where shoppers are more likely to increase their basket size and overall spend, and offer recommendations
Identify shoppers who are at risk of reducing spend or with declining loyalty and suggest a prevention method
Show a promotion action based on a shopper's recent engagements that is more likely to get results
Supply chain volatility
Supply chains are fragile and volatile. The cost of moving goods from A to B remains above pre-pandemic levels, and the rising trade tensions and economic nationalism that accelerated during the pandemic are going nowhere fast.
Almost half of the retailers who cite supply chain volatility as their top concern are trying to improve their inventory management tools, while others are focusing on bettering vendor management and supplier diversification.
According to BCG, AI being embedded in overall supply chain strategies is "relatively untapped", and its insight could enable retailers to be more flexible and accurate in anticipating needs.
How AI can be used to improve inventory and vendor management:
Forecast product demand at store level and optimise allocation and replenishment, taking local competitors, social media trends, customer behaviour and local weather forecasts into consideration
Embed geopolitical and cost-scenario planning into capital allocation
Support contingency planning like finding product alternatives and developing new supplier relationships
Rapidly detect emerging disruptions or external shocks and adjust accordingly