UK labour productivity plummeted to its lowest level since 1974 in recent months. Retail leaders have been forced to rethink their operations to drive efficiencies in their businesses wherever possible, just to keep their heads above water.
Retail Week's wide-ranging report reveals the UK's top 30 most productive retailers, enabling the sector to benchmark its own progress against the best in the business at this most critical time.
How have the top 30 retailers successfully driven productivity? What are the common approaches that unite them? Why are employee engagement and connected teams so vital?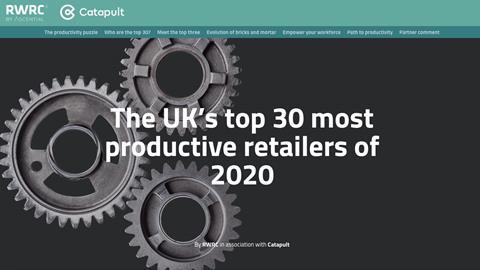 Access your free report today to:
Gauge the size of the UK's productivity problem
Discover the top 30 retailers winning in productivity – and how they've achieved it
Examine case studies on the top three and gain insights to pursue your own path to productivity.