Ted Baker has created a virtual store to allow people across the globe to browse and shop its new format in east London.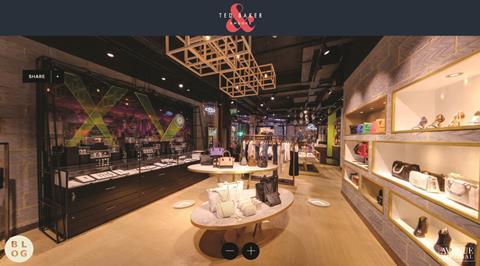 The clothing brand and retailer has worked with virtual reality specialists Avenue Imperial to create a virtual version of its Ted Baker & Moore store.
The site uses high-resolution panoramic photography software and 3D mapping. It also features a fully transactional platform.
Consumers can navigate the store in a similar manner to using Google Street View and can double-click on any item to open the product page on Ted Baker's ecommerce site.
The Ted Baker & Moore store on Commercial Street in east London is a new format that focuses on accessories as well as fashion.
The retailer says the shop will put the spotlight on "the wider world of Ted" by showcasing jewellery, watches, bicycles and "everything in-between".