Monsoon Accessorize is trialing a tablet-based mobile point of sale system in 11 of its stores.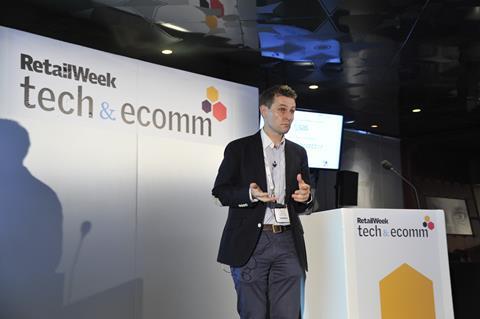 The tablets also provide access to the retailer's entire range, and have proven popular with shoppers wanting to order sizes that are out of stock in a particular store.
"Our stores love it. They have really embraced this technology," said John Bovill, Monsoon Accessorize ecommerce and IT director at Retail Week's Technology and Ecommerce Summit today.
He added the system, which uses iPads, will eventually mean a reduction in the number of cash desks in stores. There will always, however, be a role for cash tills. "I see cash desks being with us for the foreseeable future," he said.
The technology allows customers to buy items in-store and online as part of one single transaction. It also allows staff and customers to quickly view if an item is in-stock.
The system has led to an average transaction value that is three times higher than the in-store average.
It has also led to 2% less returns than the in-store average and half or a third lower than those online.
Bovill said the company will be rolling out the tablet devices in more of its stores and is hitting its target for return on investment for the devcies. "In time we will see more of these and we will reduce our cash tills," he said.
"For this type of transaction it is all about the expediency," he said.
He said the technology is also helping to create a single view of the customer as it aligns online and in-store sales. The retailer is working with BT Expedite and Micros.