Retail Week has unveiled its annual index of the top 100 tech leaders influencing retail. A celebration of established names and new entrepreneurs responding to changes in society and shopping with breakthrough innovations – view the list here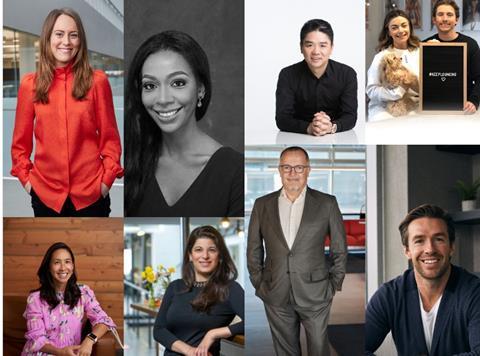 As technology continues to support the decisive shift to ecommerce witnessed over the past 20 months, retailers across the board are looking at how to prioritise investments and innovations to prosper in a digital world.
This makes the launch of Retail Week's annual Tech 100 index especially timely; providing insight into the people and businesses powering the digital ecosystem - and that will continue to do in the months and years ahead.
Published in association with Braze, ChannelAdvisor, Confluent and Spryker, the Tech 100 showcases the people retailers should be working with, taking inspiration from and even investing in.
How is the list decided? The Tech 100 is compiled by Retail Week's team of journalists, supported by recommendations and nominations from industry experts.
The index spotlights retail tech leaders driving change across five groups; start-ups and disruptors, retailers and brands, collaborators, innovators, and tech titans.
This includes names such as Jessica Anuna, founder and chief executive of Klasha – featured among the Tech 100 start-ups for her work in building out a payments platform to make global retail accessible to African consumers – and Nazim Salur, chief executive and founder of burgeoning Tech 100 collaborator Getir, which is rivalling Deliveroo and Uber.
The list also reflects developments and trends setting the direction of travel for the industry. For instance, delivery intermediaries are in the ascendancy including those developing autonomous technologies.
There is a conspicuous emergence of people at the forefront of the direct-to-consumer revolution and growth in the number of leaders representing the circular economy and environmental, social and governance agendas.
This year's list features 32 women leading the digital revolution – a 24% increase on the Tech 100 2020 – and four Black retail tech leaders; last year there were none.
However, while the list is the most diverse to date, the make-up of the index, which reflects wider industry, highlights the continued need for retailers to expand the technological talent pool.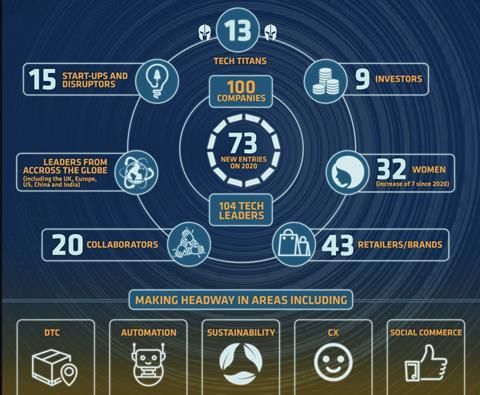 Access your free copy of the Tech 100 today to meet the top global retail tech leaders and discover:
Developments and trends setting the direction of travel for the industry
The women leading the digital revolution
Start-ups that you may not have heard of – yet –but will want to familiarise yourself with
The most active investors in digital commerce and where they are hedging their bets