Watchmaker Swatch is to introduce watches that allow customers to make contactless payments as it looks to take on tech companies Apple and Motorola.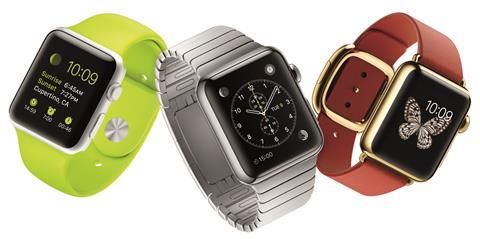 At its annual news conference on Thursday March 12, Swatch chief executive Nick Hayek said that the first such models would be available from May.
However, while the Swiss company will give customers the ability to pay for goods through their watch, Hayek said the world's biggest watchmaker has no plans to introduce ultra smart tech like Apple's smartwatch.
"We don't want to produce a mini-mobile phone on your wrist," he said. "Others can do that. Samsung did it, Sony did it. Everybody does it," Reuters reported.
With many people choosing to use a smartphone to tell the time rather than buy a watch, the industry is stepping up to make itself relevant in a digital-age and battle against the technology giants that are making strides in this area.
Apple's forthcoming smartwatch, Apple Watch, lets users read and respond to emails, make calls, use Instagram and book a taxi through Uber. The watch will launch in April.