Sports Direct has begun implementing a new workforce management system to better control staffing levels across its 400 stores in the UK and Belgium.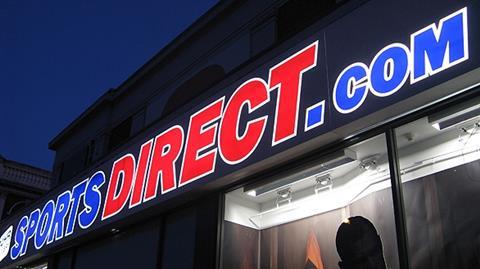 The system, by Kronos, means that Sports Direct aims to accurately match the number of staff that it needs for the trading requirements of each store.
The aim of the system is to give the sportswear giant information on time management, employee scheduling, absence management and payroll processing. The project is being implemented in two phases and should be completed this year.
Sports Direct said that it felt it needed to change the way it ran its systems, as with an ever-growing portfolio and 17,000 employees, the paperwork involved in processing store-level data was becoming increasingly time consuming, both at store level and at its Shirebrook, Mansfield, head office.
Sports Direct head of retail Karen Byers said: "With thousands of pieces of paper to process from stores each week, it was definitely time to move on and automate the entire workforce management system and to gain real-time visibility to what is happening in each store - every minute of the day if required."
She said the first stage of implementation has already given better insight into each shop, giving more consistent rules for managing the workforce rather than regional discrepancies that had "crept in over time".
Having completed the implementation of the automated time and attendance system, the next step will be to install the scheduling part of the solution that uses historic trading data and projected sales figures from each store to calculate the optimum number of staff needed each day in each area of the shopfloor.
In November the sports retailer announced that former police chief Keith Hellawell will join the board as chairman. It is expected he will play a key part in assisting the retailer through several investigations it is facing from the Competition Commission, The Office of Fair Trading and the Serious Fraud Office.