Samsung has teamed up with Facebook-owned Oculus to create a virtual reality headset that will be commercially available in the UK later this year.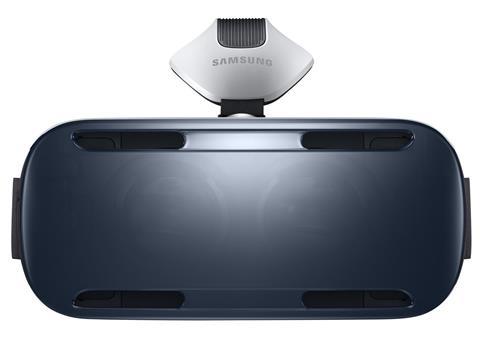 The headset hopes to immerse the user "in a cinematic virtual-reality environment" and was unveiled yesterday at the IFA conference in Berlin during a demonstration that featured Rachel Riley experiencing a Cirque du Soleil show in virtual reality.
The Samsung Gear VR Innovator Edition headset is a nylon head strap that allows users to mount the Galaxy Note 4 phablet in front of their eyes to create a virtual reality experience.
​Samsung Electronics president and chief executive of IT and mobile communications JK Shin said: "The Samsung Gear VR goes far beyond expectations of how mobile technology can be used to consume content, and is a powerful representation of the progressive innovation of the Gear series."
The Samsung Gear VR has been built for comfort with soft, flexible cushioning and lightweight materials.
It also does not need to be tethered to a computer, unlike the developer versions of the Oculus Rift headset.
Hype around virtual reality has built steadily this year and reached fever pitch after it emerged in March that Facebook was buying virtual reality company Oculus for $2bn.
Despite the hype around Oculus Rift, it is still only available to developers and is not yet commercially available.
Samsung releasing its own version of a virtual reality headset and its significant marketing budgets should accelerate the burgeoning virtual reality sector.
Retailers including Topshop have already began to experiment with virtual reality technology. Topshop ran a virtual reality experience at its Oxford Circus store during London Fashion Week in February with a live streamed show that included a live runway feed, backstage action and VIP arrivals.