Sainsbury's is creating 480 specialist digital jobs which will allow the grocer to develop innovative consumer-facing technologies.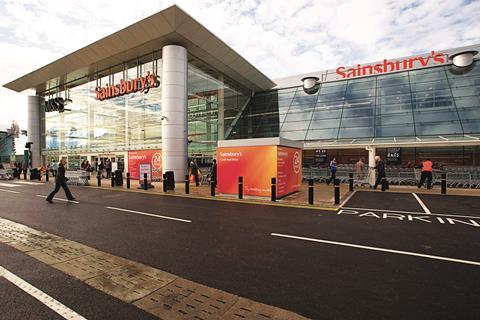 The jobs will enable the grocer to strengthen its in-house digital and technology offering and create more digital shopping solutions.
The 'digital experts' will run and improve Sainsbury's digital platforms including its website and mobile shopping apps, while also developing and testing new products. Sainsbury's also needs technology-savvy hires to help with the upgrade of its own infrastructure and core business systems which help to speed up shopping.
Restructuring the business in order to face the challenges set by multichannel has been a key focus of grocers. Last year, Asda "radically" restructured its store management teams to reflect structural changes in grocery including the shift to online with 1,360 redundancies, and 5,670 new roles created.
300 of the new Sainsbury's jobs will be at Sainsbury's new Technology Hub in Coventry, while 180 will be available at its Digital Lab in London, which is due to open this summer.
The Technology Hub concentrates on Sainsbury's back-end systems, with in-house designers and programmers, while the Digital Lab focuses more on customer-facing technologies, including new products such as mobile applications.
Prime Minister David Cameron visited the Digital Lab construction site in London today as part of his election campaign.
Sainsbury's chief executive Mike Coupe, said: "The shape of our business is changing and digital and technology is a core part of our future growth. Ultimately these changes are good news for customers – the Technology Hub in Coventry will keep our systems running smoothly and experts in our Digital Lab in London will be developing new ways of digital shopping to give customers the best access to our products, services and offers."
Sainsbury's director of digital and technology Jon Rudoe said: "We're now firmly on the map as a career destination for digital and technology specialists. Retail is a vibrant sector for innovation and this team is key to keeping our fast-paced business running. We're structuring and equipping entrepreneurial teams to improve the digital experience and develop products that will help make our customers' lives easier."
In January the grocer reported its intention to axe 500 head office and store support centre roles as part of plans to achieve £500m in cost savings.