JD Williams and Shop Direct are both implementing personalisation technology to engage with their customers.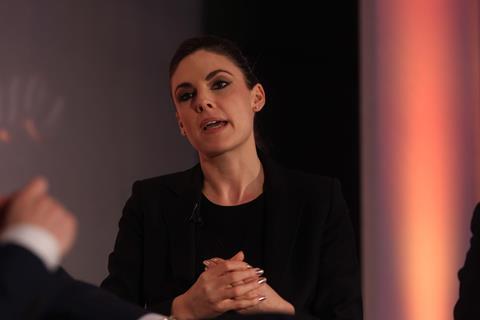 Speaking at Retail Week Live 2015 today, the two retailers explained how they were changing the technology powering their websites to become more personal and tailored for their customers.
Retail Week and Serco research revealed that today's customers have an attention span less than a goldfish because of all the devices they carry. It also found 74% of retailers are promoting items that shoppers have no interest in.
Shop Direct has been making significant investments into personalisation initiatives and it expects it to add more than £20m in sales this financial year.
Jennifer Day, head of personalisation, said: "In a world where customers have dramatically transitioned to interact with us digitally, this allows us to access a huge wealth of data."
Personalising print and the weather
JD Williams is also working on personalisation for its website, but Paul Kendrick, customer financial services and international director, said it is not all about digital, even adding a personal touch when printing catalogues can help with sales.
"It's not just about the web," he said. "We've been printing digital catalogues where you print the customer name on the front cover, it drives a better response rate."
The retailer personalises the catalogue with an offer as well, which helps to convert customers.
Meanwhile, JD Williams in the US is looking at combining its knowledge of customers with weather forecasts. Kendrick said his long-term goal is to improve planning and buying for JD Williams using data.
"I'm interested in taking this data, personal information, contextual information and information from social feeds to improve our planning and future buying," he said.
Challenges to personalisation
But there are still challenges to implementing personalisation technologies.
"You only get half the picture. You might be looking at cameras on Amazon, but then you bought the camera on Saturday in the high street," said Kendrick.
Day said: "How do we identify who customers are buying for?"
Day said Shop Direct can identify when you are buying for children of a certain age set, and then recommend the appropriate toy, but it wouldn't be able to distinguish whether the customer is buying for a godchild, nephew or niece.
"Whether that's a problem, I'm not sure if it is at the moment," she added.
Elsewhere at Retail Week Live, Shop Direct chief executive Alex Baldock unveiled how customers of Very.co.uk will now be met with personalised homepages.
Very uses an algorithm to predict customer behaviour based on past browsing, and changes its homepage to push targeted products and offers.
Shop Direct's personalised website navigation bars also reflect customers' browsing habits and have delivered a "significant uplift".