Online garden retailer Primrose has created a social network for the green-fingered that takes a leaf out of Instagram's book.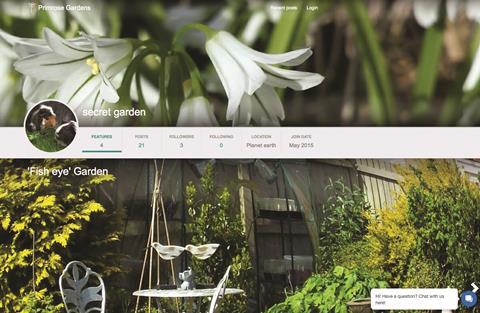 The gardens.primrose.co.uk website allows consumers to share pictures of their gardens on the site and have conversations with fellow gardening enthusiasts.
The site also includes a plant identification feature that enables users to crowdsource information on unidentified plants by ticking an 'ask for help' box when uploading an image.
The website is supported by an app that allows users to upload photos easily.
Primrose marketing executive Sally Sheppard said: "Primrose Gardens allows you to create a beautiful pictorial record of your garden that you, your family and your friends can enjoy over the years. But it's also a community of garden enthusiasts and the perfect space to discuss tips and tricks."
The retailer has soft launched the site as it seeks to find early adopters to pilot the network ahead of improving its functionality.
Pure-play Primrose is testing the website as bricks-and-mortar rivals rush to get their online presences up-to-speed.
DIY giants Homebase and B&Q have been slow to capitalise on the online revolution, while Wyevale's transactional website has been delayed.
Founder Ian Charles established Primrose a decade ago and in 2012 the Business Growth Fund invested £4m for one third of the business, which is expected to reach a turnover of £42m this financial year.