An NRF panel of IT bosses discussed the challenges they will face this year, from tightening security to dealing with data.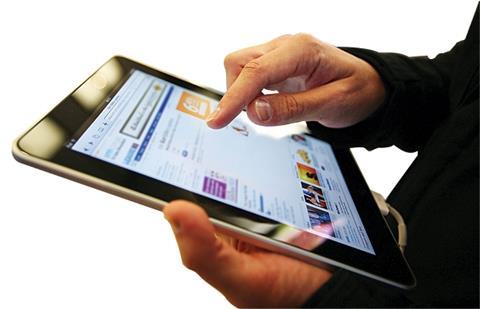 The panel of chief information officers looked at the most pressing trends and challenges affecting retailers this year, as the industry continues on its omnichannel journey.
David Massey, chief information officer at US retailer Bealls, said one area of focus will be how to organise the business to make sure it is well positioned to take advantage of multichannel.
He said: "More IT spend is heading towards marketing. How do we bring some of the structure and process of IT to the agility that marketing has, and build collaboration between the two?"
After several high-profile security breaches in 2014, security is also high on the agenda. Jim Giantomenico, chief information officer at US plus-size fashion retailer Avenue Stores, said retailers need to be more collaborative to enable them to cope with increasingly complex attacks.
He said: "We need to develop a program to enable us to start to share and be open about what's happening. We need to be able to share with each other where the issues are coming from and how we're dealing with them and learn from each other."
The power to process data
Data and personalisation will continue to be on the agenda as well, especially as the internet of things generates more unstructured data.
Massey says the key challenges here will be finding the talent – there aren't enough data scientist to go round at the moment – and getting a retailer's architecture and infrastructure up to scratch to ensure the business has the horse power needed to crunch the numbers.
Finally, IT bosses are facing increasingly difficult decisions over when to replace legacy systems. Retailers could spend endless amounts on the technology available today, both on the front-end and on the back-end.
The range of merchandise retailers now offer has grown significantly with the advent of online selling, and this has put huge pressure on legacy merchandising systems. Deciding what to replace and when takes careful thought. Giantomenico says: "It goes back to where an organisation is with their technology portfolio. We're grappling with that right now. One of our challenges for the next one to three years is having to figure that out."
Michelle Garvey, chief information officer at US womenswear retailer Ann's, said replacing legacy systems needs to happen for one of three reasons. "If the legacy systems either don't meet business need, there's a risk, or there's an economic reason because support is costly. If the system is meeting your needs and is cost effective then more power to it."