Fashion specialists New Look and Asos have become the latest to deploy augmented reality to engage consumers as the technology becomes increasingly popular among retailers.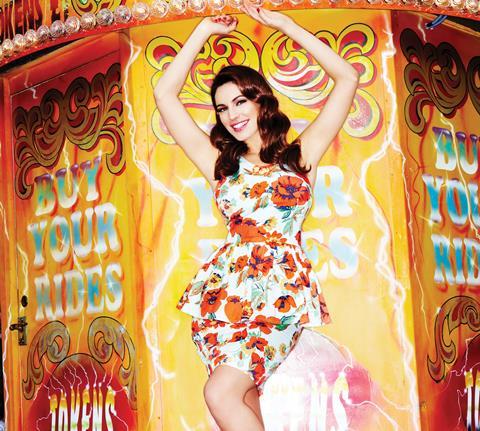 New Look used Aurasma augmented reality to supplement a new 1950s clothing line fronted by brand ambassador and model Kelly Brook, providing behind the scenes video from the campaign photoshoot.
The retailer is piloting augmented reality in the majority of its forthcoming campaigns and has been filming footage alongside photoshoots.
New Look used augmented reality on its Jubilee press advertising to link to a light-hearted video re-enactment of the Queen's coronation.
New Look digital content editor Olivia Glorney said: "Augmented reality is a way of bringing products to life and engaging customers. It looks very different to just a simple YouTube video and there's lots of potential to use it further."
Glorney said the Kelly Brook campaign had received 7,000 views since it launched online and in-store.
Aurasma marketing executive Nick Rushton said: "This technology allows stores to generate sales even when they're not open. Products can continue to sell when the shop is closed or is still being constructed."
Fashion etailer Asos released its July catalogue last week and is using augmented reality throughout to link customers to videos via their mobile devices.
Augmented reality is becoming an increasingly important tool in retail campaigns. Marks & Spencer used the technology in its Valentine's lingerie promotions while John Lewis has used virtual mirrors to allow consumers to try on clothing in store.
Last year, Tesco used the technology to allow shoppers to try on F&F fashion items on its Facebook page while in-store kiosks enabled shoppers to see clips from films and computer games using the technology.
Aurasma has also worked with fashion retailer White Stuff to animate its catalogue, while menswear retailer Dunhill used augmented reality on its advertising hoardings before the opening of its Canary Wharf store earlier this year.