Mothercare will start trialling beacon technology in its stores next year as it continues to develop its mobile offer.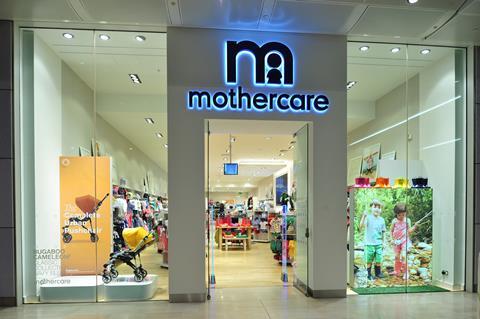 Harpinder Singh, senior omnichannel development manager at the childcare retailer, said a trial will start in stores at the beginning of next year. Speaking at the Demandware Xchange conference in Barcelona, he said: "We know from talking to store managers that people are walking round stores with their phones. At the start of next year we are definitely going to do a trial."
"People want to be inspired by mobile – it's not just about sales."

Harpinder Singh, senior omnichannel development manager, Mothercare
He added the beacons will at first send information and content to shoppers' phones, not marketing offers or promotions.
He said: "Tesco are trialling beacons to provide information, not messaging and discounts as customers need to get used to the technology. It's about trying to make customers' lives easier. We will probably go down a similar route to Tesco. You need to make sure customers get used to it, not just send them lots of offers. If you have got a really strong app and you start using beacons, you can create a really rich experience."
Beacons are small devices that can be placed around stores. They communicate with shoppers' smartphones via Bluetooth.
Mothercare has developed three different apps, each based around interaction and developing relationships with shoppers. They provide advice to new mums, can be personalised with pictures of shoppers' children, and have fun features such as playing music for children.
Singh said: "People want to be inspired by mobile – it's not just about sales. People like to connect with brands. It's not just a sales channel but a broader part of the whole journey.
"We put a whole bunch of engaging content on our apps so they do more than just sell. Our next focus is to really take this into the store environment. "
He added Mothercare and the Early Learning Centre are both looking closely at mobile and what it can do for the businesses. "We're exploiting all of this at the moment – the potential of mobile and what that means next for us.
Mobile is an opportunity
"You have to try and compete with people like Amazon – if you go with price you slash your margin and end up out of business. Mobile is a good opportunity because you have a got a big advantage. Your customer base is looking for service and advice and information, not just a transaction."
He added the business has had to evolve its response to the challenges facing retailers at the moment: "I don't think we have got that right before as a brand. We have probably relied on brand name and gone down the price competitive route, and that can be detrimental to the brand over time.
"What mobile has done for us is given us an opportunity to readdress that. When we first created our apps we came up with the philosophy of trying to communicate and build a relationship."