Localz, a start-up specialising in micro-location technology, has won John Lewis' technology incubator competition JLab.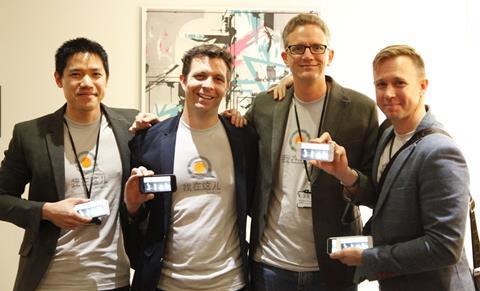 The nine-month-old business wins £100,000 worth of investment and will now trial its solution with John Lewis.
Stuart Marks, a technology entrepreneur who has worked with John Lewis in running JLab, said Localz won because it could provide long-term innovation. "We felt that Localz has the potential to become a long term partner to John Lewis and to provide continuous innovation for their customers," he said.
The first customer-facing solution that Localz will roll out is a service that helps click and collect customers in-store. When they enter the store, the John Lewis app will help them find the click and collect collection point. It can also alert staff and tell them the customer has arrived, so the product is ready for them when they get to the desk.
Localz co-founder Tim Andrews said the business will also spend time working with John Lewis on its technology platform so that it is ready to provide location-based services such as this one. Localz wants to roll out other projects with John Lewis, he added. "There's a long list of things we want to do together."
One idea is to use beacons in-store to add products to a shopper's online wishlist, he said.
Live trials in-store
He added one of the reasons Localz won was because the team has experience in big integration projects – some of the team come from banking organisations where they had worked on integrating large systems.
"As an organisation we specialise in complex enterprise integration. A lot of the challenge for retailers is that they have done an awesome job of building amazing experiences, but with the technology that they have it's hard to build on that. We specialise in integrating with legacy systems so John Lewis doesn't have to build more systems."
John Lewis IT director Paul Coby said: "It's been a hugely rewarding and educational experience, drawing on a diverse group of people from a wide variety of backgrounds and perspectives, and we have a very worthy winner who we're looking forward to working with in the months ahead."
Localz, which was started in Australia, will use the £100,000 investment to focus on its new UK operations. The company will continue to develop its technology in conjunction with John Lewis, and is preparing to launch live trials in-store. Localz is also looking to hire new talent to work in its London-based team.