M&S, Shop Direct and other retailers have teamed up to trial the cross-retailer personalisation technology "Portable and Connectable".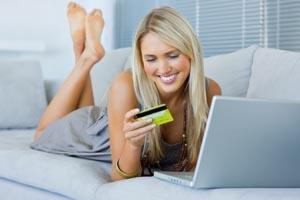 The technology is developed by fashion technology firm Dressipi and is part funded by Innovate, the government body for innovation.
Customers will be able to set up a Fashion Fingerprint for all retailers which have signed onto the technology, centralising their wish lists and purchases into a single application.
"Portable and Connectable" will go across online and offline, aggregating customer data into a single place to optimise the customer experience.
The framework combines all of the data sets and uses them to create qualitative predictions of what shoppers are most likely to like, buy and keep.
The trial has been running since February 2016 and will conclude in February 2017.
Dressipi believes that the uplift in revenue will equate to hundreds of millions of pounds.
Co-founder Donna North said: "Dressipi has shown that online, individual, and real time personalisation improves customers' experience while significantly increasing conversion and reducing returns.
"The next generation of personalisation needs to be extended throughout the customer shopping journey, mirroring how the customer actually shops, which is only possible by capturing and analysing data from all channels and across multiple retailers."