Marks & Spencer and Kingfisher are among the founding partners of a platform that aims to encourage young people to live sustainably.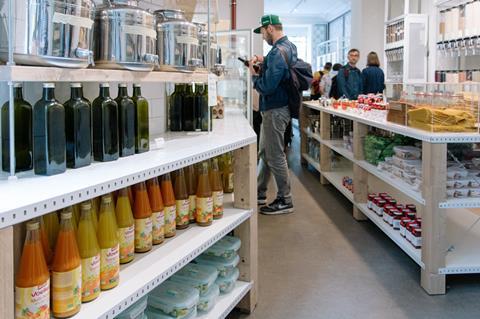 The Collectively website has been created by Vice Media's creative services division Virtue and is designed to change sustainability's "image problem" and has the backing of 28 other brands including FMCG giant Unilever and tech firms Facebook, Google and Twitter.
Collectively aims to connect people and cutting-edge ideas, such as a Berlin supermarket that produces no waste, to encourage societies to minimise their environmental impact.
The ultimate aim of Collectively is to make sustainable living the "new normal".
Collectively chief executive Will Gardner said: "Encouraging people to choose to live, work and play sustainably on a scale that will genuinely make a difference is one of the world's biggest challenges.
"Collectively is a place to share stories, inspire each other and create the change we need to see in the world."
Collectively will be updated daily by Virtue's editorial team with stories, information and solutions from sectors including food, design, architecture and technology.
Young people will be encouraged to submit ideas for the channel around themes that will be regularly refreshed such as "future foodies" and "the smartest city".
Alongside financing and support from the 30 companies, the initiative has also been developed by the Forum for the Future.
Forum for the Future founder Jonathon Porritt said: "Despite efforts by NGOs, governments and business, sustainability still suffers from an image problem.
"Yet day after day the most creative minds in the world are thinking and building new solutions to the world's most pressing problems – in a way that is simple, accessible and desirable."