Mallzee, the personalised shopping app dubbed the 'Tinder of fashion', has secured £2.5m in funding from backers including Royal Mail.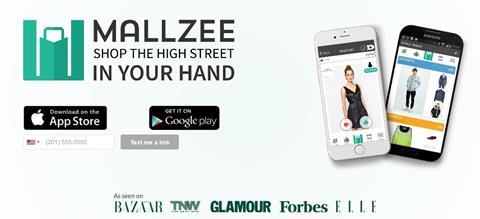 The British start-up allows users to shop for products from more than 100 retailers via the mobile app, swiping right if they like clothes and left if they don't.
The Royal Mail Group has led the round of investment in the company, alongside a number of new and existing investors including the Scottish Investment Bank and Par Equity.
Skyscanner boss Gareth Williams is among a host of individual investors who have also ploughed cash into the app.
The company has now raised a total of £3.1m since it was founded in 2013.
Although it is Mallzee's Tinder-like interface that has caught the eye of shoppers, the app's personalisation technology and retailer analytics have attracted investors.
For the retailers it works with, Mallzee provides data insights, which it said can provide "actionable real-time knowledge" of how their products are being viewed by different consumer demographics based on age, gender and their location.
Mallzee currently has almost 300,000 users, with the Edinburgh-based company aiming to reach the 1 million mark by the end of 2015.