Kingfisher has launched a new tech platform that will allow B&Q stores to introduce in-aisle payments and a one-hour click-and-collect service next year.
The DIY giant developed its 'Easier' IT platform as part of an effort to revolutionise the customer experience by introducing new services and freeing up store staff to spend more time with customers.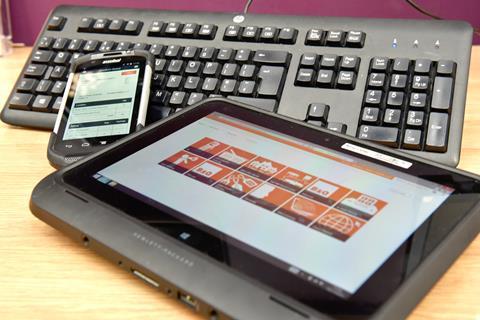 The initiative includes new handheld terminals that provide staff with product details, customer reviews and real-time stock information.
Kingfisher's new IT platform has been piloted in four B&Q stores in Ireland since the beginning of August and Kingfisher chief digital and IT Officer Steve Willett said early signs were promising.
Willett could not reveal sales numbers for the stores but claims "there are quite encouraging signs in the Irish stores versus the rest of B&Q".
He denied that the automation of certain tasks and the creation of in-store efficiencies would pave the way for a reduction in staff numbers.
Willett added: "Our aim is to make the task more efficient so we can redeploy those hours into serving customers because we do not give customers enough time to help them through that purchase journey so we want to redress that."
Future advances
Kingfisher is also considering the possibility of allowing customers to take products off the shelf, purchase them using Apple Pay and walk out of the door with the items.
The Easier IT platform means this is technically possible, but Willett said Kingfisher still needs to ascertain if this is the right move operationally.
Willett believes the risk of "shrinkage" due to customers walking away without paying for products is minimal because the majority of customers are "honest".
The Easier platform is designed to be an enabler of Kingfisher's 'One' strategy, which was introduced by Kingfisher boss Véronique Laury in March as part of a foundation to transform the group into a single, unified company.
This will allow the company to create a more unified product offer and more standardised processes and systems. It will also be used to create personalised promotions and offers, and a 'single view' of the customer, whether they are shopping in store, on a mobile device or on a desktop.