John Lewis has teamed up with ITV to create an immersive digital experience on multiplayer game Fortnite, while Nike has unveiled a virtual world called Nikeland on gaming platform Roblox.
There is growing interest in the metaverse from the world of retail. The metaverse looks set to take the form of platforms that unlock a connection between the physical and virtual worlds, allowing people to inhabit a digital environment through the presence of a customisable avatar.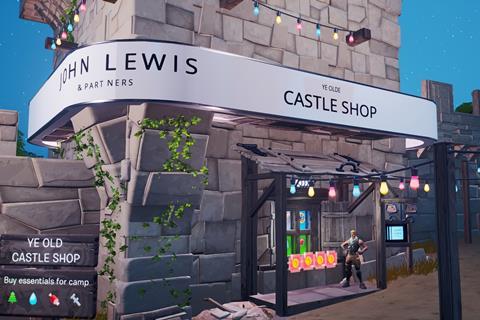 John Lewis will be a featured partner in ITV's I'm a Celebrity… Get Me Out of Here! 'castle trials' experience on Fortnite. The online game, launched by the broadcaster to coincide with the latest series of the reality show, will allow Fortnite members to partake in virtual challenges and camp trials similar to those seen on the show.
Games inspired by John Lewis' festive campaign will feature in this virtual world. There will also be a branded store in the game where players can stock up on supplies for the games and they will also be able to purchase Christmas lights from the virtual outlet to brighten up the camp.
The campaign was created by Metavision, a dedicated agency focused on bringing brands into the metaverse.
John Lewis customer director Claire Pointon said: "Gamification and the metaverse are growing at pace and as a brand, we are constantly searching for activity that will modernise our brand and continue to keep us relevant in everyday moments for our customers. We look forward to continuing this partnership as it develops further into this new and exciting world."
ITV director of creative and digital partnerships Bhavit Chandrani said: "Bringing our IP into the metaverse creates huge opportunities for us across our programming and also allows us to take those shows and our clients into another world where younger audiences live."
Nike has also revealed a virtual destination called Nikeland on gaming platform Roblox. The buildings and fields of Nikeland are inspired by Nike's real-life headquarters with the game including arenas for players to participate in games, such as dodgeball, with virtual friends.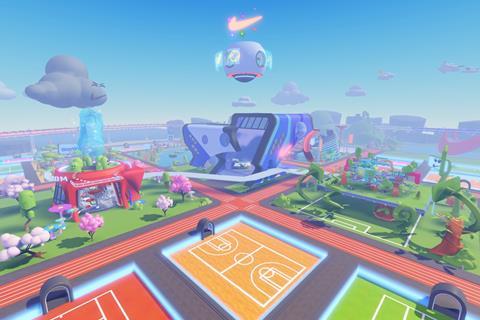 The latest metaverse experience from Nike brings real-world movement into the virtual world. The movement of a user's device triggers a movement of the user's avatar during events such as the long jump or speed runs.
A digital showroom also allows Robox users to browse virtual Nike wares, such as trainers and clothing staples, which avatars can wear.
Nikeland is free for all Roblox users, with the sportswear giant adding: "Nike created this bespoke world with the backdrop of its world headquarters and inside Roblox's immersive 3D space, building on its goal to turn sport and play into a lifestyle."
This follows the news in October that Nike had filed requests with the US Patent and Trademark Office to protect its brands in categories including "downloadable virtual goods".
Get the latest tech news and analysis straight to your inbox – sign up for our weekly newsletter
The global technology leaders influencing retail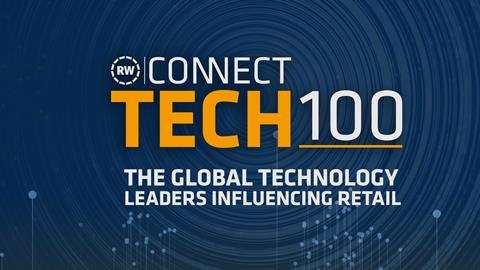 Innovative thinking. New ideas. Investing ahead of the competition. These are all requirements if retailers want to stay agile in these changing times. So, who are the individuals leading the charge?
Retail Week's annual Tech 100 index celebrates the people shaping the new digital retail ecosystem and who will continue to do so in the months and years ahead.
Read Tech 100 today to discover:
Developments and trends setting the direction of travel for the industry
Which women are leading the digital revolution including Marcia Kilgore of Beauty Pie, Jessica Anuna of Klasha and Jo Graham of Boohoo
The start-ups that you may not have heard of – yet – but will want to familiarise yourself with