JD Williams has installed a rooftop solar power system onto its distribution centre that will provide 12% of the building's annual power.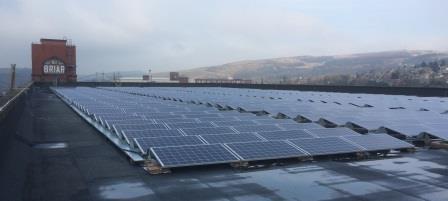 The N Brown-owned womenswear retailer has positioned the solar power system on the roof of the former textile mill in Oldham.
The solar panels will enable the retailer to reduce its carbon emission by 109 tons a year.
JD Williams group facilities and engineering manager Sam Leigh said: "The solar installation is part of a range of environmental initiatives that are being instigated as part of N Brown Group's carbon reduction plan.
"We believe that being a profitable business does not have to be at the expense of the environment. The solar panels will help us to reduce our carbon emissions and demonstrates to our customers that we're genuinely committed to limiting the environmental impact of our operations."
The installation was carried out by Solarcentury, who Leigh credits with "minimal disruption to daily operations" despite challenges caused by the roof being designed to collect cold water for cooling the building.