Spanish fashion giant Inditex is to launch transactional websites for its Bershka, Massimo Dutti and Pull and Bear brands in the UK by the end of the year.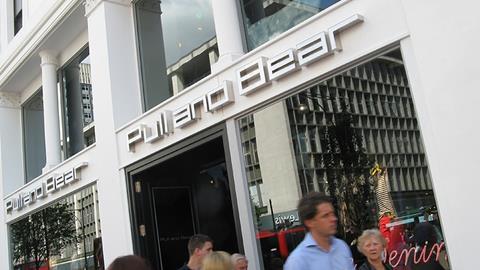 The move follows the launch online of Inditex's flagship brand Zara last September.
Inditex UK managing director Dilip Patel said: "There will be websites across all our brands in the second half. This will build brand awareness before we expand further."
Patel said all three brands will "have more stores" by the end of the year in the UK but declined to give exact figures. Young fashion chain Bershka and stablemate Pull and Bear currently have four stores each. Menswear brand Massimo Dutti has 11 stores.
Inditex has also opened a recruitment centre at its London head office in a bid to centralise the operation across the UK. Previously, the recruitment process was carried out on a store-by-store basis.
Patel said the move allowed the retailer to have a more consistent approach to recruitment, and it also meant the process is less time-consuming for store managers.
He added that it would also aid the recruitment process for new stores. "It's important to have this centre to prepare us for what comes next," he said. "Of course it's here for existing stores but it is new stores where it will come into its own.