A Guinness World Record has been established for scanning items at the barcode celebrates its 40th anniversary.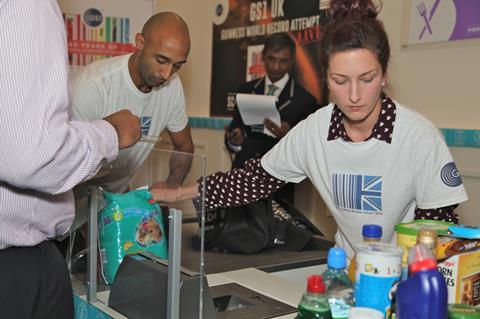 Fifty items were scanned in in one minute and 15 seconds, compared to two minutes and 22 seconds taken on a 40-year old till to illustrate the difference that barcodes have made.
Barcodes are said by global standards specialist GS1, the not-for-profit organization which provides them, to save consumers 70 hours during their lifetimes as a result of the associated efficiencies.
The scanning record is held at present by Ben Clarke and Samantha Wroe of GS1 UK, and was achieved using Wincor Nixdorf technology.