The digital revolution has ushered in the most challenging era in the history of retail.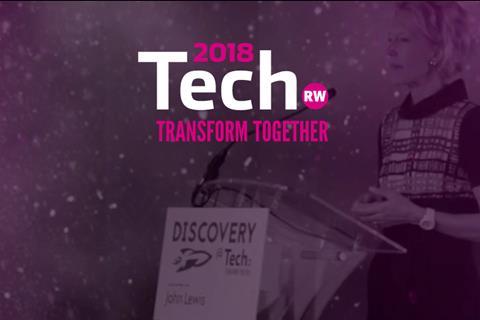 Technology has destroyed business models that have been the bedrock of the sector for decades.
But it has also unlocked new opportunities at an unprecedented pace for those agile enough to seize them.
The industry stands at the precipice of a period that will define the success, or otherwise, of retail for a generation.
This is where Tech. comes in.
Tech. is the most important two-day festival of digital retailing and the technology driving it.
It is the only event where retailers, tech suppliers, start-ups, investors and analysts join forces to work out how they will survive the digital revolution.
At Tech. we put the most disruptive thinkers under the spotlight – from the companies that are revolutionising their industries, to the tech firms creating the most innovative of products.
So, if you're a tech aficionado with a story to tell, Tech. is your platform to inspire, connect and showcase.
This is your chance to be a part of the conversation, drive change, and position yourself as being at the very forefront of the digital revolution.
Why speak at Tech.?
Tech. is your opportunity to speak to a room full of the brightest minds in technology and the biggest names in retail.
Anyone can submit an idea for a speaking session, but not just anybody will make the cut.
We're on the lookout for game-changing ideas and ground-breaking innovation capable of changing the face of retail.
There is no fee to speak at Tech., but our content is reserved only for the very best, so your idea needs to be compelling and unique.
Dates for the diary
12 January 2018 – Submission deadline
Please ensure you have submitted your proposal via the online form by this date.
12 January 2018 - 23 March 2018 – Review and response
All proposals will be evaluated, and either accepted or rejected by 23rd March. Do not expect a response until this date.
23 March 2018 onwards – Content delivery
The Retail Week Tech. team will be on hand to help the speaker in the development of their session, offering guidance on presentation style, technical requirements and session promotion.
How to get involved
Check out our guide to getting on stage at Tech. powered by Retail Week.