Innovation of the Week is a subscriber-only series highlighting retail initiatives that have caught the eye of our analysts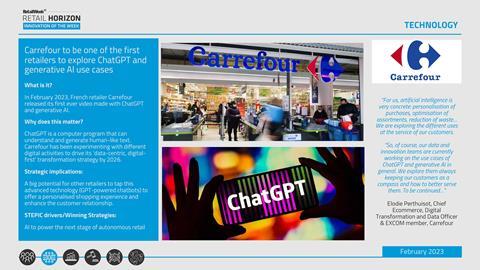 Every week we bring you new ideas and case studies that link to the trends in our Retail Horizon 2023 report – across society, technology, economy, policy, industry and culture.
This week we bring you a downloadable quarterly round-up of 13 innovations that caught the attention of our analysts over the past three months, from pioneering wellness services and warehouse drones to new sustainability partnerships.
You can also download the full Retail Horizon 2023 toolkit.