Ebay has launched an iPad app aimed at inspiring Christmas shoppers as it continues its efforts to entice consumers with engaging content.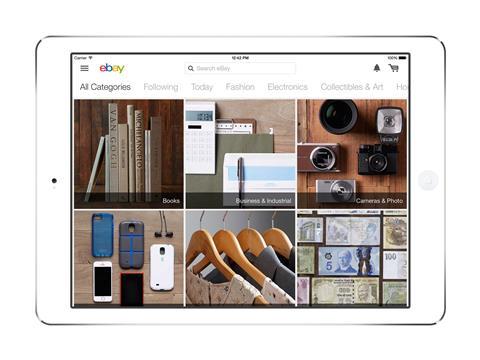 The etailer said the new version of the app is designed to expand on the "browse and discovery" experience that was introduced last year.
The app puts a greater focus on content to tell stories about the items on sale on eBay, which stocks around 800 million products.
According to Nielsen, the average US consumer spends 60 hours a week consuming content on a range of devices, and eBay hopes to mop up more of this browsing time with its app.
The app also features simplified navigation and checkout, and enables customers to explore products using gestures such as tapping, dragging and pinching the screen.
It has better photography, a more user-friendly My eBay experience, more details on items and new collections in popular categories.
RJ Pittman, chief product officer at eBay, said: "Our aspiration is to make eBay the most inspiring place to shop."
Ebay hopes to inspire shoppers with an immersive, browsable experience, as well as better aesthetics, more personalisation and an easier shopping experience.