EBay and Sotheby's will hold their first online auction tie-up next month, selling items from more than 13 historic New York estates.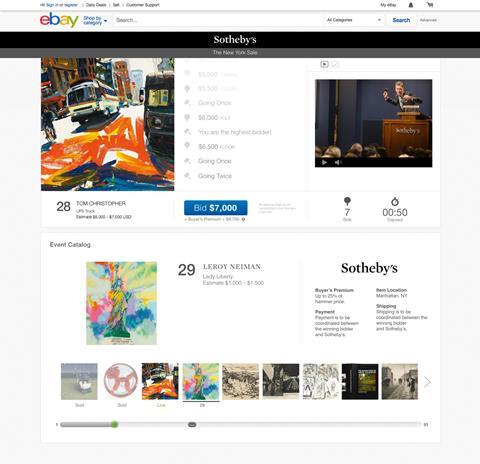 Following the partnership which was announced last year, the first auction will be streamed on eBay.com and provide global access to art, antiques and collectables.
Real-time audio and video will create a digital portal to the auction floor. The first auction will feature items from baseball team the New York Mets, Andy Warhol's first studio lease, and more. Buyers can browse lots and register to bid prior to the event.
The intention is that customers who view the auction will then explore the rest of eBay's site.
Sotheby's will pay eBay commission on each sale and it is understood eBay-owned PayPal could eventually be used to pay for the auction items.
Sotheby's and eBay have attempted a partnership before, in 2002, but the collaboration ended after only a year.