YReceipts has received investment from backers including the former Argos ecommerce director credited with inventing click-and-collect.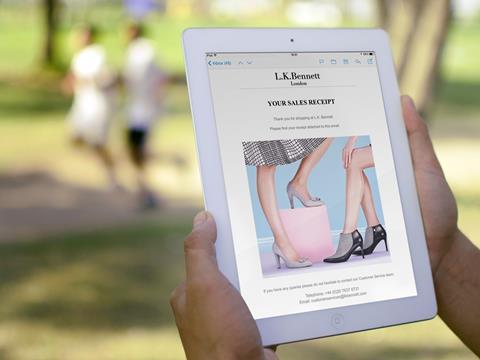 Former Argos executive Andy Morrey has invested in yReceipts in partnership with Sophie Albizua, who along with Morrey is co-founder of digital consultancy eNova Partnership.
As part of the investment, Albizua will join the board of yReceipts, which provides the digital receipts technology used by Mothercare, LK Bennett and Charles Tyrwhitt.
The yReceipts technology allows brick-and-mortar retailers to offer customers electronic receipts and in the process connects the physical shopping data with ecommerce data.
Receipts are custom designed to contain social media information, real-time feedback features and digital marketing content.
Morrey said: "We identified digital receipts as one of the trends set to grow exponentially in the coming years. We saw the simplicity of the yReceipts product, combined with its great management team, as a winning combination."