Clarks is using messaging platform WhatsApp to engage with customers by telling the story about how its Desert Boot came into existence.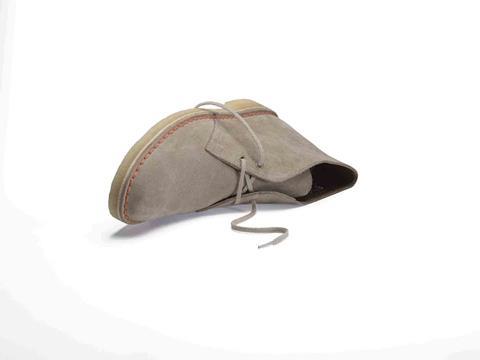 The footwear retailer will use the messaging platform to tell the story of the Desert Boot from various people who brought it into fashion.
Users will be prompted through teaser films on social media to add a new contact number to their WhatsApp mobile application.
Clarks will send out a series of WhatsApp messages including images, playlists, videos and messages.
The campaign will take the customer through the cultural movements from the experiences of the first person to popularise the boot in Cairo, 1960's British Mods culture, to the 1968 civil unrest in Paris and the birth of reggae in the 1970s.
By tracing these events Clarks pinpoints the eras when the Desert Boot became ingrained in popular culture.
The WhatsApp messengers from Clarks
Nathan Clark: the first person to popularise the boot
On duty with the British army in Burma, Nathan Clark, the son of a family who owned a shoe business, comes across a simple suede and crepe boot, which his fellow officers discovered in the bazaars of Cairo. But back in England, his family is not so sure. Nathan tells WhatsApp uses about how he popularised the boot.
Steve Barrow , The Mods
Steve Barrow's story is from 1965 when he was in the centre of the modernist culture in the UK. He chose the Clarks Desert Boot to accompany his tailored tweed suits while he was producing music which influenced a generation.
Bruno Barbey, The Enraged
In May 1968 Bruno Barbey, Paris resident and Magnum photographer, found himself at the centre of a national uprising. He captured a series of photographs from the civil unrest where students protesting wore Clarks Desert Boots on their feet.
Stitch, The Rudeboys
Stitch was a reggae icon and head of a group of 'rudeboys' called the Spanglers, who were at the heart of reggae's birth in 1970's Kingston. The rudeboys were known for their Desert Boots, but found it difficult to buy the Clarks shoes when foreign imports were banned. In 1976 Stitch headed for England to barter records for boots.