Convenience specialist Budgens is piloting a scan-as-you-shop smartphone app as it bids to improve the shopping experience.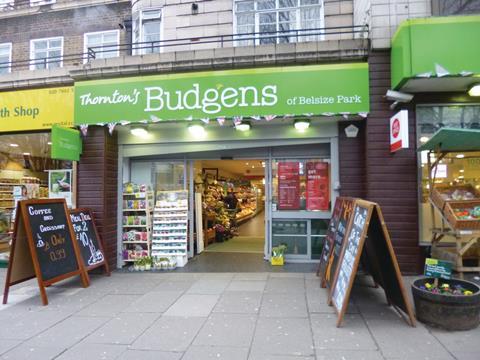 The Booker-owned retailer is testing the new technology, which allows customers to build shopping lists within the app, scan their shopping as they go using a barcode reader and checkout by tapping their smartphone at the point of sale.
When shoppers enter the store, their shopping list is rearranged in an order that reflects the layout of the shop.
Budgens is initially trialling the app at its store in Moreton-in-Marsh, Gloucestershire, but could roll the technology out across more stores nationwide.
The Ubamarket app was founded by entrepreneur Will Broome, who developed the idea with £325,000 in funding from private equity firms.
Ubamarket, which was built by mobile solutions provider DMI, is due to be rolled out nationally over the next 12 months, in stores that carry payment solutions supplier HTEC's point-of-sale equipment.
HTEC is part of the Universe Group, whose clients include Nisa and Spar, as well as Budgens.
The convenience chain's implementation of the Ubamarket app comes as supermarket giant Sainsbury's continues to test its own scan-as-you-go smartphone app in its larger stores.
The grocer is piloting SmartShop at its Alperton and Harpenden supermarkets.
It allows users to make shopping lists at home using their smartphones, create the best navigation guide around the store using an in-app map and enable payment by mobile through dedicated checkouts.