Brighton's Churchill Square shopping centre will become the first in the UK to launch an augmented reality virtual fashion show.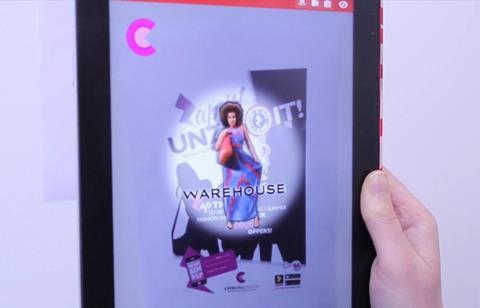 From tomorrow (March 28) shoppers will be able to watch the 'Zap It, Unzip It' fashion shows of the latest collections from retailers in the centre by using their smartphones to scan codes dotted around Brighton, online and in local press.
Churchill Square owner Standard Life Investments head of UK retail Ed Jenkins said: "It's the first time augmented reality has been used by a shopping centre in this way and is a great example of how we are looking to use technology to inspire and drive shopper engagement across our portfolio.
"It is great to be leading the pack on this and we are sure this campaign will create a real buzz around Brighton and help drive footfall and retailer sales at the centre."
JLL Retail Marketing and Churchill Square have produced videos across five different catwalks. Technology firm Zappar has created the augmented reality app for shoppers to watch the catwalk shows. The clips also provide pricing information and tell consumers where to buy the clothes.
It follows other virtual fashion shows held worldwide, including by Topshop and Ralph Lauren in London.
Standard Life has enlisted a number of big-name brands to take part in the shows, including River Island, Jane Norman, H&M, Miss Selfridge, Dorothy Perkins and Next.