Sales may have been down on Black Friday and Cyber Monday, but don't be fooled into thinking the discounting event was a damp squib. Grace Bowden reports.
Data from Barclaycard Payments, which processes £1 in every £3 spent in the UK, showed that sales on Black Friday itself declined 16.7% year on year, and 9.9% on Cyber Monday, in a year where shoppers were forced to buy online during a lockdown Sales event.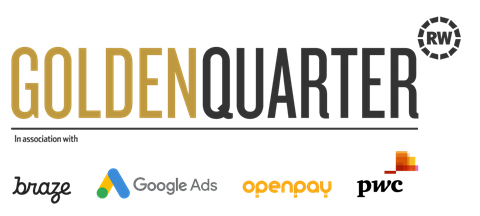 However, that is not to say the event was a damp squib as shoppers snapped up bargains early in November after retailers launched their Black Friday Sales earlier than ever.
John Lewis' website shipped 3.478 million products during its Black Friday Sale, which ran from November 20 to 30, which it said was a "new record demand".
The department store's busiest hour in terms of website visits was when its Sale launched on November 20, rather than on Black Friday itself.
The Very Group category director Mike Wheeler expects 2020 to be its "biggest Black Friday event ever" due to an early flurry of demand.
"We definitely saw a movement about people wanting to get organised for Christmas this year"

Mike Wheeler, The Very Group
Very launched its Black Friday event on November 5 this year and Wheeler, a panellist on Retail Week's 'What Really Happened on Black Friday?' virtual event, published this Thursday on Retail-Week.com, says demand was strong from the get-go.
"We definitely saw a movement about people wanting to get organised for Christmas this year. Customers had a mixture of concerns including product scarcity in the market, driven by disruption in the supply chain and delivery capacity," he said.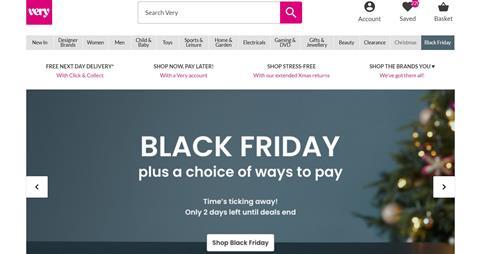 The Very Group wasn't alone in launching its Black Friday early. Amazon, which first brought Black Friday to the UK, kicked off its Sale on October 26 and online trade body IMRG found that, as early as November 9, 10% of UK retailers were running a Black Friday campaign online – more than triple the 3% who had done so at the same time the previous year.
In the run-up to Black Friday, retailers ranging from Missguided to Bensons for Beds told Retail Week they planned to spread demand across the month of November in a bid to reduce the likelihood of already stretched supply chains being overwhelmed.
Openpay managing director Andy Harding, ex-chief customer officer at House of Fraser, says the earlier sales were also designed to shift stock for some businesses. "It's been an unprecedented year with retailers facing challenges like never before,
"This has meant a change in tactics and strategy as brands looked to shift inventory which might have been locked behind closed doors or was paralysed by supply chain issues as a result of the pandemic
Add this to the fact that retailers were - and still are - looking to bring back consumer confidence and drive spend, we saw brands were discounting and running promotions more frequently and much earlier than the traditional Black Friday period."
Stronger margin
Wheeler said the early demand helped to boost Very's margin as it did not have to resort to heavier discounts during the latter stages of Black Friday.
He said the stronger gross margin would help it offset the increased operational costs incurred due to disruption in the supply chain.
Ebay UK trading director Kumaran Adithyan agrees that aggressive discounting was not as prevalent this year, which he says was down to a shortage of stock in some key categories such as technology.
Although discounting was more selective, PwC consumer markets leader Lisa Hooker points out that fashion was still heavily promotional as clothing retailers tried to clear excess stock they were left with after lockdown curtailed social events.
Black Friday bestseller list
The trend of consumers using Black Friday to get their Christmas shopping wrapped up meant Ebay UK boss Murray Lambell observed a much broader range of categories selling strongly in the run-up to and over Black Friday online. This contrasts with the historical trend for tech products leading the way on the Friday and homewares and gifting taking precedence on Cyber Monday.
The shift is reflected in Shopify's sales over the period, which found that apparel and accessories were the top-selling UK categories during Black Friday, with the average order value increasing to £58.89, versus £53.03 last year.
Argos reported a 38% uplift in website visits during its core Black Friday event, with 6,500 website visits per minute
Lockdown had an impact on shopping trends at The Very Group with items designed to entertain children at home, self-care and home-improvement products among its bestsellers, alongside technology, which Wheeler said was boosted by new launches such as the PS5 and the Xbox X.
Argos reported a 38% uplift in website visits during its core Black Friday event, which began on the evening on November 26, with 6,500 website visits per minute. Samsung Smart TVs and Lego were among the top sellers.
Online homeware retailer ManoMano saw a 900% surge in sales year-on-year on the weekend before Black Friday itself, with sales up 291% on the day itself driven by ongoing strong demand for garden furniture and outdoor heating.
The Entertainer also reported a record day in online sales.
Beauty was a strong performer online this year. Online retailer Cult Beauty's chief executive and co-founder Alexia Inge says its promotions were "extremely well-received this year", with units sold 38% higher than Cult Beauty's previous record.
The DRx SpectraLite FaceWare Pro, a luxury LED face mask, was Cult Beauty's bestselling item of the day, alongside upmarket skincare and fragrance brands such as Augustinus Bader and Dr Barbara Sturm.
Ramping up online
The closure of stores did hit demand. Harding said: "Despite online sales perhaps seeing a rise from last year, overall, the Black Friday figures are substantially less for the sector as a whole. Additionally, for retailers who hadn't executed the transition to a smooth ecommerce journey, no doubt, technical issues would have impacted Black Friday performance when demand was high."
Multichannel retailers did invest in ramping up their online capabilities in order to not miss out on the discounting event.
Joules boss Nick Jones says: "In previous years, Black Friday was more evenly split for us between sales online and in store.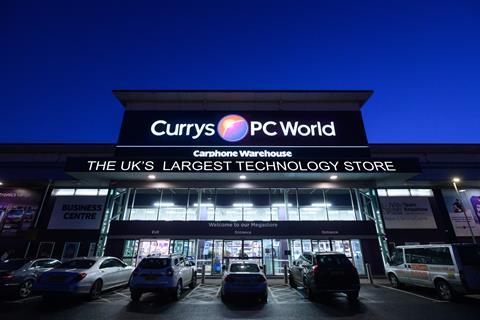 "Obviously, we knew it would be predominantly online this year, so we made sure we had enough stock in the DC to enable us to maximise digital opportunities. We focused on that from the outset."
"The fact it's predominantly online has been positive for us, given that nearly two-thirds of our sales are online now."
Currys PC World's click-and-collect offer also proved popular.
The electricals retailer offers a contactless collection service, whereby customers park outside a store and have their order placed in their car boot.
"We've been focused on providing a market-beating experience for our customers on Black Friday and it's phenomenal to see this paying off"
While the retailer recorded a 59% increase in home-delivery orders, click-and-collect orders surged 233% year on year.
Dixons Carphone chief commercial officer Ed Connolly says: "We've been completely focused on providing a market-beating experience for our customers on Black Friday and it's phenomenal to see this approach paying off.
"Our ShopLive video shopping colleagues have been helping customers with their purchases throughout the night and we were able to provide next-day delivery on large items, which our competitors simply could not fulfil."
Boots posted a 60% uplift in website traffic on the week it launched its Black Friday offers and had a record number of 113,000 orders shipped in a single day.
Boots supply chain director Alan Penhale says: "We've seen a big increase in Boots.com orders throughout November and our supply chain has been working around the clock to keep up with demand.
"We're expecting to reach over 1 million customer orders over Black Friday week, so our warehouse, fulfilment centres and picking-from-store colleagues will be working really hard to make sure we can keep up with demand."
Holding out for stores reopening?
Barclaycard Payments chief executive Rob Cameron believes trade slowed down on Black Friday and Cyber Monday as many consumers are holding out for shops to reopen this week to splash out on Christmas purchases.
He says: "The real focus now will be on Wednesday December 2 – the end of the national lockdown in England – when we predict that shoppers heading back to the high street will bring about a 'Black Wednesday', with transactions likely surpassing what we've seen today."
Hooker also expects a shift back to stores post-lockdown: "Only 37% of people know what they want to buy for Christmas, so they rely a lot on browsing.
"There will be a shift back to get that browsing experience, particularly in gifting where people don't know what they want. Also, a lot of people want to continue supporting their local high street."
However, Ebay's Lambell believes that, for many, Black Friday was the peak of their Christmas shopping and we are likely to see more subdued trading for the rest of the year as a result.
"When the lockdown ended people went back to some old shopping behaviour, but not as much as last year, which has meant that from mid-September onwards people have been buying gifting products. And that has been pretty sustained right until Black Friday," he said.
"It's not really about the day – it's about an extended period where consumers are buying lots of things for themselves and others across lots of categories."
Lambell believes demand will be quelled, not just in stores but also online.
"I think it's going to go much quieter a bit earlier than usual in December," he says.
"None of the retailers have super-aggressive delivery slots on their inventory – we've seen the Christmas delivery cut-off get later and later in recent years, but this year there's going to be a major reset on that as supply chains risk being overwhelmed. All of which means now and over the next four to five days are going to be crucial for Christmas trading online.
"Customers know now that it's not just about getting a good deal on Black Friday. It's not like if you get to December 2 then everything is back to full-price"

Andy Mulcahy, IMRG
"It's going to be an online Christmas – it is too late for many of the shops and consumers don't really seem to want to go out to stores anyway, which means many consumers have shopped around and are making purchases now. So, once December starts, we expect to see a drop-off in sales."
IMRG's strategy and insight director Andy Mulcahy agrees: "While I think Christmas this year overall will be pretty good, I think it could throw up a few issues.
"For one thing, with social distancing and so on, you're not going to see the kind of Super Saturday dash of consumers heading into places like Oxford Street to browse for last-minute gifts.
"Also, customers know now that it's not just about getting a good deal on Black Friday. It's not like if you get to December 2 then everything is going to go back to full-price. Black Friday may still be an event, but the promotions around it are lasting six, seven weeks now."
What really happened on Black Friday?
Tune into Retail-Week.com on Thursday to find out more about the trends and new shopping behaviour that emerged during Black Friday 2020 and what this means for Christmas and beyond. Our expert panel includes:
Mike Wheeler, category director, The Very Group
Kumaran Adithyan, UK trading director, Ebay
Alison Lomax, director of lifestyle retail, Google
Lisa Hooker, consumer markets leader, PwC