Asda will use an augmented reality app to bring to life an in-store monster hunt it is running this Halloween.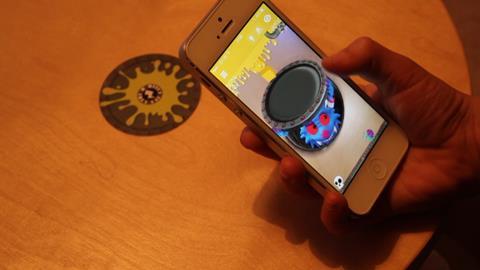 The initiative is launching in 394 stores on Saturday October 25 and will invite children to find the mischievous Fang and Fangle characters who are 'hidden' in red floor stickers.
Participants can use the free Zappar app to reveal hidden augmented reality content by 'zapping' masks to transform themselves into characters called Sir Spook or George-ina.
Tie-in products will also be available for shoppers, which include four stickers that can be placed around their homes in order to create a personalised monster treasure hunt.
Augmented reality content includes animated spooky effects, a game of catch with Fang and Fangle and a chance to take a selfie with both characters once they are caught.
The concept was developed by brand experience agency Momentum Worldwide and follows on from other Asda carrying out other augmented reality initiatives such as one at Easter.
Asda has received more than 30,000 'zap interactions' per campaign.