Asda, Sainsbury's, House of Fraser and Shop Direct will roll out mobile payment propositions next year using technology from Zapp.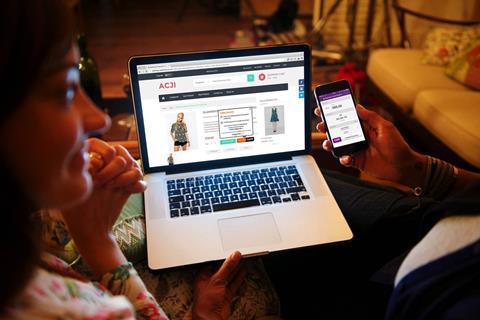 The technology allows customers to pay for products with only their smartphones using their banking apps and removes the needs for debit and credit cards.
Zapp predicts the most popular way of using its technology in-store will be the "shake and show" method, which allows the consumer to shake their phone to produce a barcode that is then shown at the checkout to start the payment.
Payments over a certain amount will require customers to login to the banking app to give specific permission.
Asda group treasurer Paul Fielding believes Zapp will improve convenience and security for its customers and added the supermarket is "keen to explore alternatives to card payments and the associated interchange costs and complex operating rules."
Zapp can also be used to pay in store using Near Field Communication (NFC) technology, while customers will also be able to use it to pay online.
Customers will be able to see their account balances at the point of purchase and choose different accounts to pay from.
Currently customers who bank with HSBC, First Direct, Nationwide, Santander and Metro Bank can use Zapp's services through their banking apps, representing 35% of the UK population and 28m bank accounts.
Zapp chief executive Peter Keenan believes retailers opting to use the payment technology is as significant as the launch of the Switch, the first debit card payment system that launched in the UK in the 1980s.
Switch was launched through a coalition involving Sainsbury's, Tesco, RBS, Natwest and Midland Bank.
Apple Pay proposition
Retailers gearing up to trial the Zapp mobile payments in their stores and online next year come as Apple also prepares to launch its Apple Pay proposition in 2015.
However, unlike Apple Pay the Zapp system will be available on operating systems beyond iOS, including Android and Windows Phone.
Other mobile payment propositions currently in the market include PayPal's smartphone app, which has been used on the British high street for over three years and can be used at retailers including Oasis, Coast, JD Sports.
PayPal UK's head of retail services Rob Harper claims the app is "more than a replacement for your wallet" because alonside paying for products it can also be used to check spending and send money to a friend.