Topshop owner Arcadia has rolled out a new system across 1,400 stores that allows customers to order products online while out shopping.
The Arcadia group partnered with tech consultancy firm Red Ant to develop the system and, following a successful trial, has introduced it across seven of its brands –Topshop, Topman, Miss Selfridge, Evans, Burton, Dorothy Perkins and Wallis.
The iPad-driven technology, which brings the benefits of the retailer's website to its bricks-and-mortar shops, is aimed at driving in-store sales and efficiencies while empowering store staff to improve customer service.
It is integrated with Arcadia's existing web services to provide a fully transactional checkout and real-time stock visibility, so that staff can order items for customers that are not available in-store.
It also gives shoppers the option to click-and-collect from other stores, and to pay at the device using a chip and pin card – eliminating the need to queue for the checkout.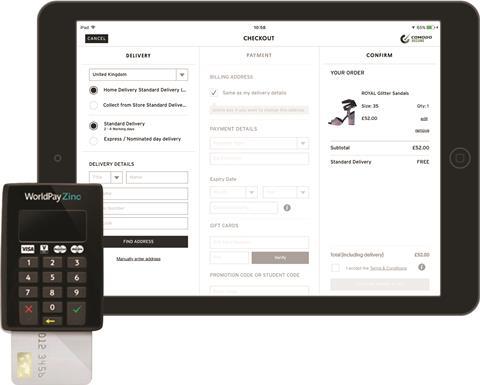 The Sir Philip Green-owned group believes the new in-store service will be a fruitful addition to its multichannel offering. It already accounts for more than 5% of its online sales.
Arcadia digital director Simon Pritchard said: "Combining Red Ant's technology and wider industry experience with a highly customer-focused, evidence-based development process has delivered a major advance against our ambitions to provide a richer and more connected experience in store."
Arcadia's full-year profits slid 16% last year as the group confronted harsh trading conditions and hot competition in the fashion sector.
Following a string of departures from the group, Arcadia has hired Burberry's chief merchandising officer Paul Price to run both Topshop and Topman.