Amazon is launching transactional adverts on interactive digital kiosks across the New York Subway over the Christmas period.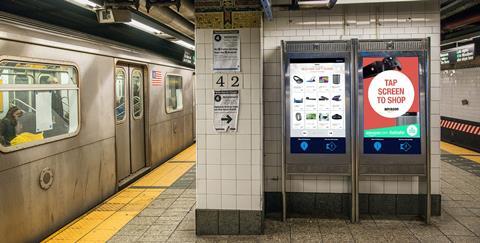 From next week the kiosks will greet Subway users with ads featuring products from Amazon's Consumer Electronics Holiday Gift Guide.
They will also feature content from New York's Metropolitan Transportation Authority (MTA), the equivalent of London's Transport for London.
The kiosks were originally launched in February 2014 by technology company Control Group. They are intended to make the most of the time shoppers spend waiting for trains, encouraging them to shop while waiting on the platform.
There are 90 kiosks in total.
Damian Gutierrez, associate partner at Control Group, said: "This new platform was born out of a belief that the future of advertising should be aligned, targeted, helpful, and more importantly transactional, creating an urban retail experience. This is the evolution of the pop‐up store where customers can make a purchase whenever and wherever they want."