On this page:
Revieve

Revieve is an ecommerce technology company that uses computer vision and artificial intelligence to bring the in-store beauty consultant online. The company helps ecommerce retailers improve conversion and create customer retention through the Revieve Digital Skincare Advisor, a guided solution that provides ecommerce customers with the ability to receive personalised skincare advice and product recommendations based on their own selfie.

Headquartered in Helsinki, Finland, Revieve works with leading ecommerce retailers across Europe, North America and Australia and powers thousands of personalized skincare product recommendations daily.
Streamoid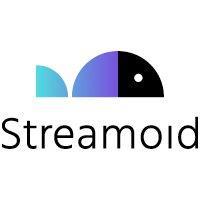 Streamoid is a technology company building an intelligent platform for fashion retail. We have developed AI techniques to make sense of the fashion knowledge of expert stylists, trends from images on social media and the writing in editorials.
Our retail platform for ecommerce and marketing teams offers next-generation search, styling, and chatbots – the system acts as a highly trained stylist, customer service agent, and shop-assistant rolled into one.

The company was born from deep research in computer-vision-based image processing by our founders and initial team. With proprietary research in hand, we built the company around image-based recognition and artificial intelligence.
StreetDots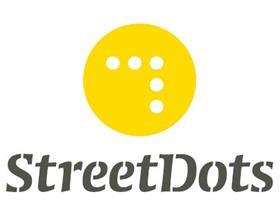 StreetDots was founded in 2014 by Atholl Milton and Darren Callcott to modernise the antiquated street-trading sector with a single digital platform connecting traders, space and communities.

StreetDots works with private and public landlords to run a network of smart trading pitches or 'dots.' The platform 'market-matches' suitable outdoor traders for each location taking into account factors such as size, need for power, look and feel, price points and, in the case of street food, cuisine type.
The business started in food and beverage, however StreetDots are now on a mission to become the platform for mobile retail. It's time for retail to come out and play.
Once traders are registered and vetted, they can book a pitch instantaneously using StreetDots Trade Smart app. All admin is handled online.
Today, StreetDots is used by over 300 independent brands as a hassle free platform to grow their businesses and reach new customers.
Syte Visual Conception
Syte.ai has developed next-generation machine-learning technologies focused on image recognition and prediction, providing vision intelligence that can understand the concept and meaning within any given visual scene, anticipate what will happen next, and react accordingly.
We currently offer our technology as a platform to build better online shopping applications which are faster, smarter and more cost-effective. Syte.ai, encompasses many verticals, providing solutions for retailers, publishers, influencers and consumers.

Our daily life is consumed by images from our favourite retailers, ecommerce websites to social media. That is why we have developed our deep-learning algorithm to automatically extract every layer of an image – detecting all objects within an image and automatically transforming them into shoppable items without tags, text or manual work.

Our vision is simple – we want to empower consumers by giving them the ability of automatic visual search. One day, very soon, this will be the standard.
TRENSPOTT
TRENSPOTT is revolutionizing consumer intelligence with emotions-based data sciences. Retailers use our solutions to deeply understand what drives each customer's decisions and deliver extremely engaging product choices.

Consumers' preferences are hard to understand at individual level, even for consumer themselves, but the emotions that influence their taste are visible in their buying choices. Marrying advanced data sciences, neurosciences and retail expertise, TRENSPOTT manages to profile consumers and create unique product-consumer relationships based on these subconscious taste-drivers.

Fashion and lifestyle retailers work with TRENSPOTT to push highly inspirational recommendations, capture additional sales opportunities and rationalise and align their processes to micro-target the right consumers and to develop bestsellers.

TRENSPOTT's team of retail executives, mathematicians, engineers and designers are passionate and committed to make shopping easier for customers – lose less time and thrill much more – and more profitable for retailers.

TRENSPOTT will change the way you'll look at products and customers.
Ultinous
Ultinous is a company that relies on deep learning for intelligent video analytics.
We specialise in facial recognition solutions that track and match faces instantaneously.
The groundbreaking technology is capable of generating unseen analytics, metrics, and real-time predictive alerts from live video feeds.
Its video analytics technology is used across a variety of settings and industries, such as retail and security, to gather unique, real-time insights about people as they interact with your company, brand or product, making it easier than ever to transform the way your business interacts with people.

Ultinous can alert instantly for various incidences such as: an unwanted person has entered the building; a window is broken; PoS displays have been placed inappropriately; or when more staff are needed at the check-out area because of an influx of customers.

At Ultinous, privacy has key importance. These solutions are private; an individual's or an object's identity is protected by converting faces and objects into mathematical expressions that are encrypted and cannot be reversed.
Urb-it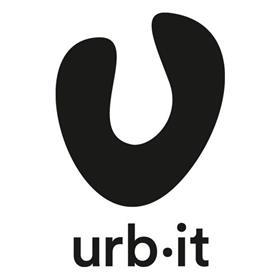 If you live, work or play in London, Urb-it lets you shop on your mobile and have your purchases brought to you at home, to your office, or even your to lunch table.

No waiting for delivery or click and collect: instead precise, personalised on-demand shopping to suit your lifestyle.

Our Urbers collect and deliver using only public transport and their feet. There is no environmental impact from the collection and handover process: no use of fossil fuels; no extra packaging materials needed, and no contribution to inner city congestion or road miles per delivery.

Urb-it shopping is simple, convenient and sustainable. It's shopping as it should be.
Virtual Store Trials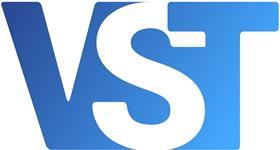 We put your retail concepts in front of real customers. Test shelf layouts, signage, pricing, promotions, menu and catalogue layouts and other real-world scenarios to discover which gives you the best result.

We do this through our virtual store trial solution. Taking real-world trials online allows us to test quickly, affordably and robustly. In fact, all of our trials have been completed in under a week.

Whilst only launched in March 2017, Virtual Store Trials has an impressive list of clients including Reckitt Benckiser and Carlsberg.
Xiatech
Xiatech Consulting Ltd was founded in 2003 and is headquartered in London, UK.
We are a boutique consultancy and have over 25 consultants globally, based in the UK, Europe, Middle East, USA, India and Asia Pacific.
The services we provide range from IT strategy and technology advisory work to program delivery, business transformation, technical due diligence and application development and website design.
Our backgrounds vary from ex-chief information officers, IT directors and chief technology officers to program managers, analysts, designers and programmers, meaning we truly understand what it means to deliver actionable, delivery-focused results rather than a typical 'brochure-ware' response.
Your Style Lab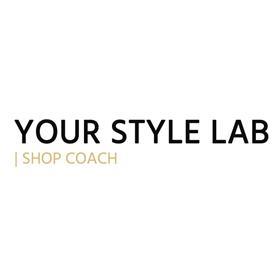 Your Style Lab Shop Coach was founded in 2016 by Arthur Duffels and Chantal Poiesz.
Shop Coach is a live conversation technology with real-time video and visualisation. Assisting consumers and building enhanced customer profiles for our partners. Offering an omnichannel solution which creates relevant consumer engagement throughout all channels when and where consumers want to receive personal advice.
Our proven technology is easily integrated into your online offering, and can be operational in a matter of weeks.
Zash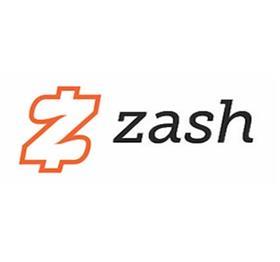 Zash is a cloud-based point of sale system that aggregates all new payments and mobile ordering B2C services such as JustEat and Bookatable into one single platform.
We help retailers lower their operational cost and at the same time increase revenues by introducing powerful marketing messaging and business intelligence data gathered from the marketplace.
Learn more about the start-ups joining us at Tech.
1

2

3

4

5

Currently reading

Tech. start-ups: R-Z