Tablet computers have become a key driver of Carphone Warehouse's performance for the first time.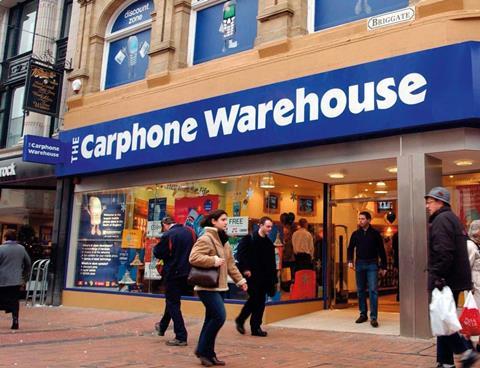 The shift in the sales mix represents a crucial step for Carphone in its strategy to capture a similar proportion of the market in the rapidly emerging category as it controls in mobile phones.
The retailer believes its 'wireless world' store model, which carries a wider product range than its traditional Carphone Warehouse stores and is being rolled out, is positioned to make further gains in tablets.
Updating on first-quarter performance on Wednesday, group chief executive Roger Taylor said: "We saw the first material impact of tablet sales in the quarter, driven by some exciting product launches and the take-up of smartphone tethered bundles.
"Our 'wireless world' format is ideally suited to offer a wider range of products, including tablets. The roll-out of this format remains a key focus and is progressing well. Those stores converted to date are producing excellent customer feedback and strong financial returns."
He said that the group, which also runs mobile phone shops in the US and big-box UK stores in partnership with US giant Best Buy, had made a "very satisfactory start to the year" despite a like-for-like sales fall at the eponymous division.
Carphone Warehouse Europe's total connections fell 5.5% in the period, when like-for-likes slid by 3.3%. The sales decline was in line with expectations and the retailer reaffirmed its full-year financial guidance.
A weak pre-pay market and move to 24-month contracts in the UK hit domestic performance but that was partly counterbalanced by a stronger showing from Carphone stores on the Continent.
The Best Buy Mobile business in the US "delivered strong like-for-like sales growth" and total connections increased 12.3% to 1.6 million.
There was no comment on the performance or future of the fledgling Best Buy big-box business in the UK, which is being reviewed. The retailer will reveal its plans for the division "in due course".
Taylor said it had been "a very satisfactory start to the year" and that Carphone is "well positioned strategically and operationally to capitalise on the strong product cycle we continue to experience."
Arden analyst Nick Bubb said the performance was in line with expectations although the UK Carphone chain "was well down, despite the promise of the big push into tablet sales".
He expects the future of the big-box business to be detailed in September, coinciding with Best Buy's second-quarter update.