The boss of Yodel is calling on retailers to set more realistic expectations for deliveries and said carriers should not take the blame for delivery problems.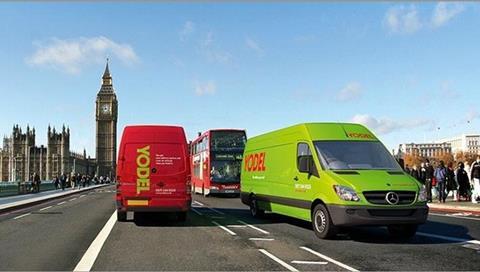 Yodel has come under fire in recent years, lambasted for delivery delays over Black Friday and more recently Mother's Day.
Speaking to Retail Week, executive chairman Dick Stead said building capacity for one-off 'mega days' is an on-going challenge: "You can't ask parcel carriers to build up the capacity that's only going to be used three times a year."
Stead said offering next day delivery during these peak periods is unrealistic. "Retailers haven't quite grasped you can't provide next day delivery at this rate, not this [Black Friday], next year or the year after."
"We're working really hard with retailers at the moment to say 'Come on guys, there's a certain limit of capacity for next day delivery'. Reserve it for people who really need it the next day, and for everyone else for goodness sake you've had the bargain of a lifetime, but it might take 3-5 days to deliver."
He said delivery firms need to work closely with retailers to set customer expectations and to ensure they are in full communication over their parcel whereabouts.
"The difficulty is the people working in their supply chains understand it, but their marketers don't," he continued.
Over the recent Mother's Day weekend, Yodel was offering flower deliveries between 9am and 9pm on the Sunday and Stead said 99.6% of bouquets were delivered on time. "The problem with flowers is it's an emotional purchase," he said. "A lot of the complaints weren't that they didn't get the flowers, but they didn't receive them at nine o'clock in the morning."
"This is about working in a supply chain together, how do we get the message to the consumer that for whatever reason your parcel is going to be delayed?"
But Stead noted that parcels and flowers don't always have phone numbers to call customers if their parcel is late or the customer is not at home. Only 25% of orders have accurate phone numbers, meaning only a quarter of customers get an apology text message if their parcel is delayed, "I'd love that to be 100%."
Referring to the industry trend where retailers are offering next day delivery later and later in the evening, he said: "You can push it back as far as you like, but there's only a limited capacity."
"We'll create you the capacity and even sell the capacity at a higher price, but be realistic if you don't leave any room for natural occurrences like traffic jams."