The challenges facing supply chains continue, but at the Retail Week Supply Chain Summit retailers agreed the customer is becoming ever more important. Joanna Perry reports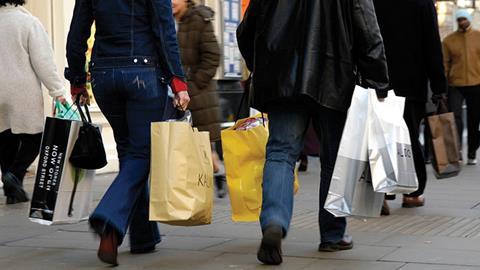 The difficulties retailers' supply chains have faced in the past couple of years have been almost too numerous to mention. But one thing that unites them is that retailers are thinking much more closely about how every supply chain challenge and decision will impact on their customers - whether positively or negatively.
Putting aside the microscopic focus on cost they have had to subject themselves to, there is also the constant drive to launch new multichannel services, exchange rate and taxation changes affecting the cost of products sourced abroad and the need to measure and actively try to reduce their carbon footprints.
And then there is the weather. Speaking at Retail Week's Supply Chain Summit held earlier this month, Sainsbury's retail and logistics director Roger Burnley commented on the flexibility that has been needed in the retailer's supply chain to cope with the problems of the winter weather. The grocer moved 25 million cases in the seven days up until Christmas Eve - a record number.
But since early December Sainsbury's has had to reallocate stores to different distribution centres on numerous occasions to maintain supply during the snow.
And the bad weather also makes demand forecasting more difficult. Burnley said that during a week in mid-January the retailer went from the worst sales on a Wednesday in several years to a record ever Saturday outside of the Christmas period. He added that Sainsbury's has found that consumers simply shop at their nearest store when the snow is very bad.
Best Buy's recently retired chief executive Bob Willett said that he thinks that food retailers have much better supply chains than the rest of the industry in general, mainly because of the shelf life of food, and so there are lessons that others can learn from them.
In just the same way that Best Buy's stores and service offer are customer-centric, Willett says that supply chains need to have a customer-focus too.
"I don't know how someone shapes an enterprise strategy without thinking about fulfilment," he said.
As an example, he pointed out that if a customer has a problem with an iPod while they are staying at a hotel, the retailer should be able to ship them a new one to their hotel. Such delivery services become part of the retailer's value proposition.
This all resonates with his belief that retailers need to think about the supply chain in its totality. "People all too often are incentivised in the distribution centre or the trucks, but they are not incentivised on the total supply chain and availability to the customer," Willett said.
Co-operative Group director of supply chain for food retail Trevor Ashworth gave a great example of the impact that a supply chain mistake can have downstream. He estimated that the total cost of an error on a single £6 case could be four times that in lost efficiency in getting the error rectified.
The Co-op is introducing voice-enabled picking systems to its distribution systems to minimise error rates in orders sent to stores. Ashworth said that the error rates in distribution centres with this technology are so small as to be "hardly worth measuring".
Halfords chief executive David Wild said that the retailer is focused on its end-to-end supply chain in order to generate competitive advantage.
But what does this actually mean in practice?
Wild doesn't just talk the talk, with a background in supply chain, he really knows the detail of what's going on in Halfords' operation.
For instance, he explained that more than 95% of the bikes that Halfords sells are private label, and the retailer specifies the parts, configuration and puts in orders direct to the factories in the Far East where they are made.
As well as working closely with suppliers on own-brand products the retailer has set up its sourcing operation so it can react quickly to factors that will affect prices. When the EU increased duty by 8% on Vietnamese bikes, Halfords moved production to Thailand.
Meanwhile Mothercare's main supply chain challenge is to keep up with consumer demand in its international business.
Mothercare supply chain director Richard Street said that the retailer has improved availability dramatically through the past decade, from "the bad old days when availability was down to 60%", to today where it matches the best in the industry.
Despite the tremendous international growth Mothercare has seen - it expects to have twice as many stores outside the UK as within it later this year - its store planograms are still created in Watford and it knows the fixtures in all of its stores.
Street said that enabling further growth in the business is the number one priority in the supply chain.
Supplier collaboration
While Willett was at Best Buy the company increased its private label ranges, and he highlighted how the retailer leaves nothing to chance in
any part of its supply chain. He said: "Best Buy tracks components even before products are assembled." This means it can move components' supply if there is a problem to make sure that the supply of its private label products are not affected.
Argos head of supply operations Duncan Kendall picked up the theme of collaboration with suppliers. He said that the old view of this type of collaboration was that it was mostly around planning and forecasting, and the supply chain team in the retailer would champion the process but they would have to fight for buy-in from internal teams within the business.
With the recession has come a much higher profile for supply chains within retail organisations, and more willingness from retailers' suppliers to engage more closely. Kendall said that this is moving relationships on from "a 'clobberation' culture to one of collaboration".
Argos has begun a collaboration programme with 20 suppliers that were chosen as they were the ones where the retailer felt it could make the most gains. It has led to suppliers "assigning resources to innovate for our supply chain", a development that Kendall describes as a massive step forward for general merchandise.
Argos is also running a "Bed Miles" project with one supplier to compress its products for delivery into the retailer's distribution centres, and this has reduced the transport space required by 60%. The longer-term plan is to deliver them all the way to customers' homes in this compressed form.
While economic pressures will no doubt continue to weigh on supply chain executives there are opportunities right through the supply chain to directly impact the customer experience.
Supplier litmus test
Unipart Logistics conducted research around the Retail Week Supply Chain Summit to identify the issues retailers are facing.
The recession and other economic factors such as dollar exchange rates and rising commodity prices has led to changes. Some 64% of the 239
retailers that responded said that they have increased service levels to their customers.
And 42% said that they have aligned supply chain and in-store processes more closely as a result of the economic downturn. Also, 38% said that they had been wholly focused on cost reduction as a result of the recession.